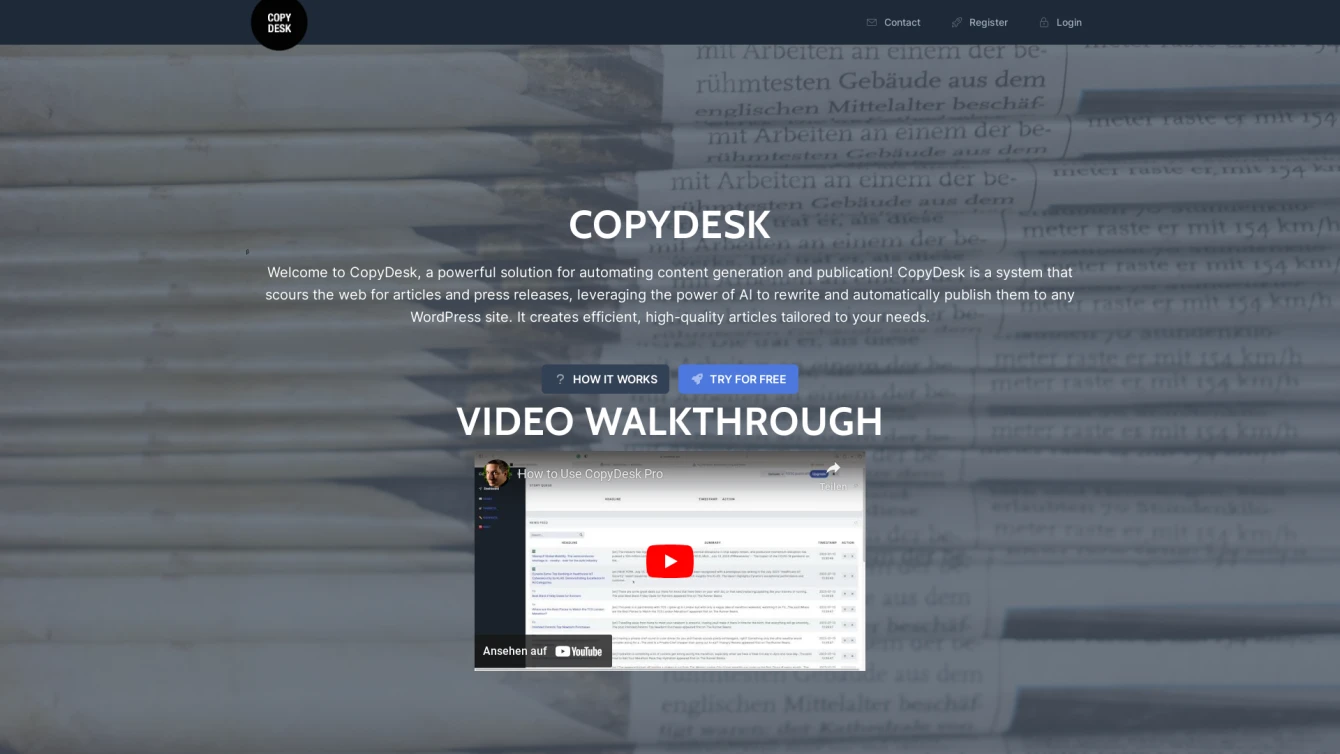 Automating content creation with advanced AI and simplicity.
Product information and features
When it comes to automated content creation, Blackbox Direct is a top-tier AI tool. It is a platform that uses advanced artificial intelligence to generate and publish content, such as blog posts. Blackbox Direct's AI capabilities allow it to search the internet for relevant articles and press releases, and then compile the most pertinent information into a coherent, high-quality text.
With the use of Blackbox Direct, the tedious task of manual content creation can be replaced with efficient, customized articles that are tailored to your specific needs. It integrates effortlessly with WordPress sites, enhancing the publishing process and making it as seamless as possible.
Just a few clicks is all it takes to generate unique, fresh content that perfectly reflects your brand's tone, style, and voice. Blackbox Direct is like your personal content assistant, designed to increase your productivity and help you work more efficiently.
It doesn't matter if you're running a personal blog, a media organization, or a corporate website, Blackbox Direct has the advanced features necessary to help you stay competitive and meet your content marketing objectives. blackboxdirect.com is much more than just a content generation tool; it is a powerful ally in your content marketing endeavors.
In summary, Blackbox Direct is an AI tool that automates the process of creating and publishing blog posts by scouring the web for relevant content and compiling it into an accurate and coherent article. It's perfect for anyone needing to maximize their productivity, create tailored content efficiently, or generally improve their content marketing strategy.
Tell the world Blackbox Direct has been featured on NaNAI.tools:
Blackbox Direct Reviews
What's your experience with Blackbox Direct?
There are no reviews yet.
Related AI tools to Blackbox Direct