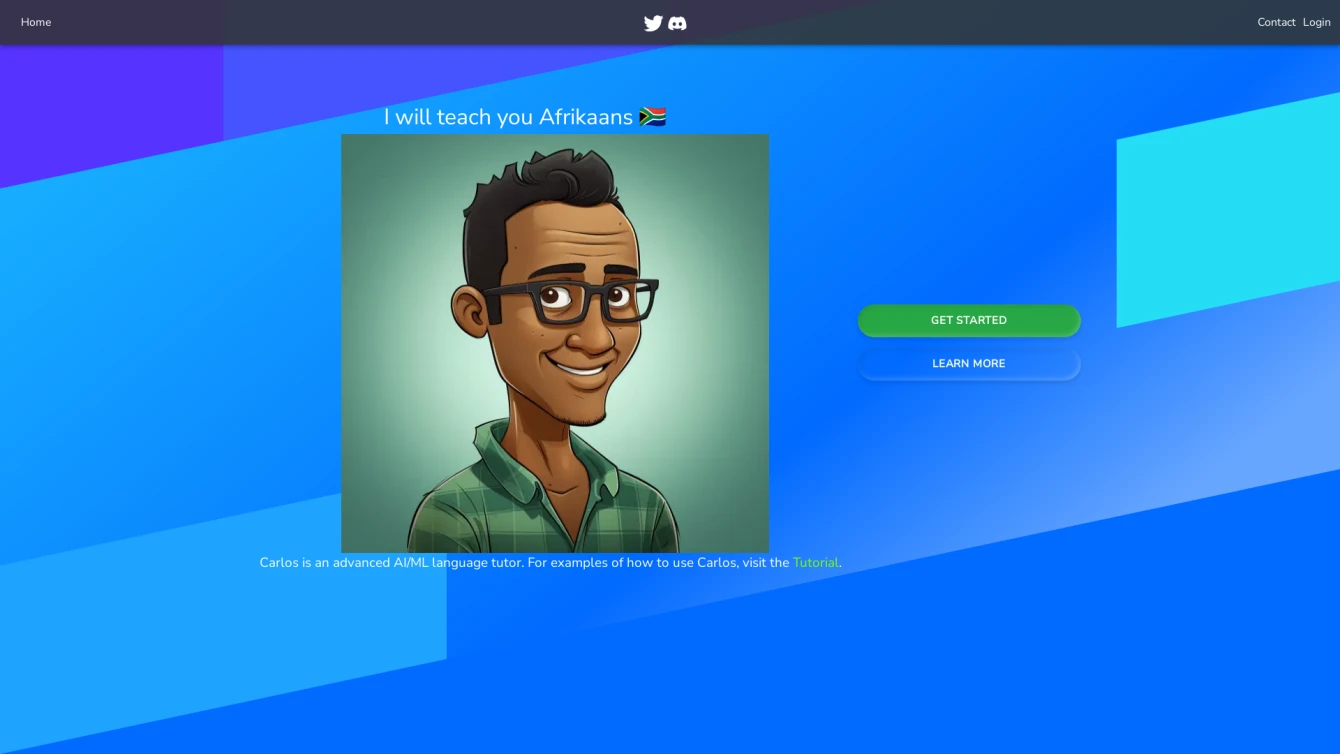 Master new languages with a personalized, AI-powered tutor.
Product information and features
Introducing Carlos App, a proficient AI tool designed to assist you in mastering new languages, including but not limited to Afrikaans, Arabic, and Basque. Leveraging the power of artificial intelligence (AI) and machine learning (ML), it tailors the learning experience to your unique style and preferences.
Carlos App houses a vast array of language learning resources, encompassing lessons, exercises, quizzes, and assessments. Each resource aims to aid you in gaining new language skills and enhancing your proficiency in the language you choose to learn.
Accessible via your web browser, Carlos App presents a user-friendly interface that's a breeze to navigate. carlosapp.com also includes a tutorial section, guiding you on how to utilize the tool to its maximum potential.
For any queries or difficulties you may face, the tool provides a FAQ section. Here, you can find answers to common questions, enhancing your overall user experience.
In summary, Carlos App is a highly efficient tool for anyone aiming to learn a new language or polish their existing language skills. Harnessing advanced AI/ML capabilities, it sets itself apart by offering an intelligent, personalized approach to language learning.
Tell the world Carlos App has been featured on NaNAI.tools:
Carlos App Reviews
What's your experience with Carlos App?
There are no reviews yet.
Related AI tools to Carlos App