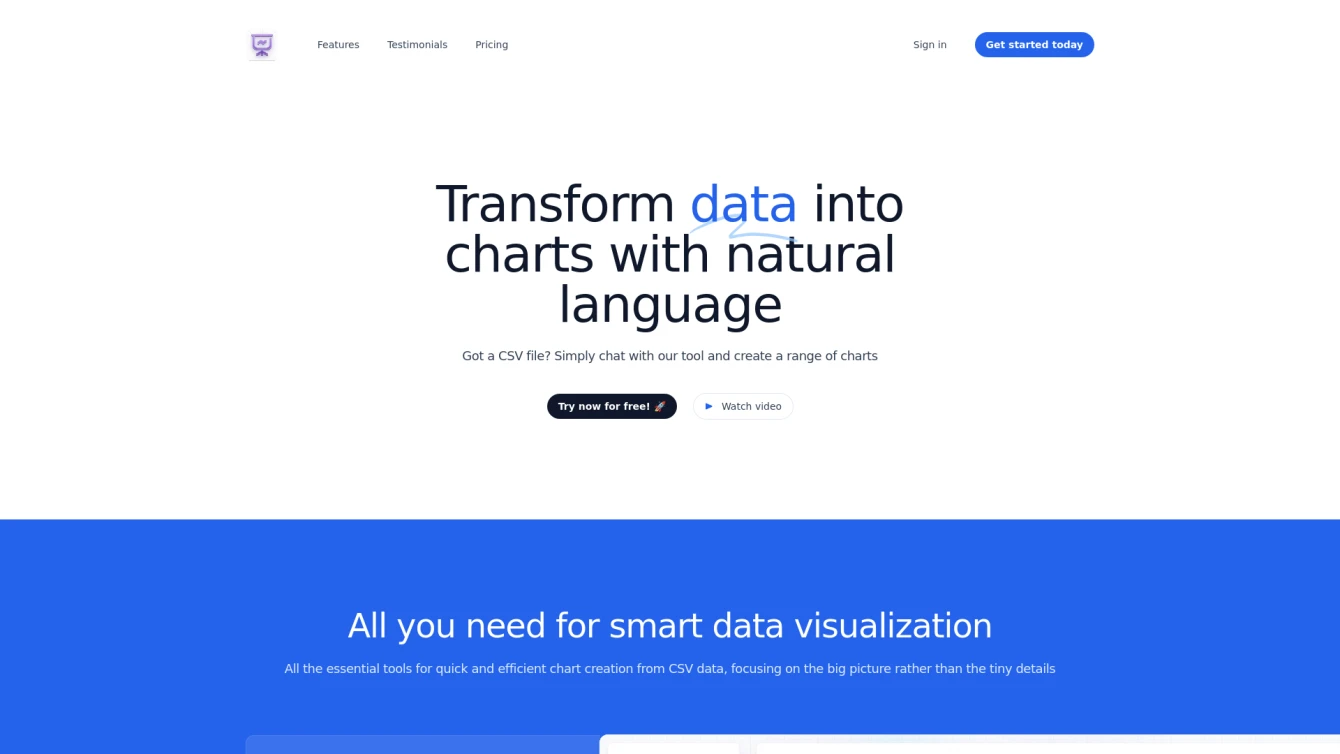 Transforming CSV Data into Visual Charts with Natural Language Commands.
Product information and features
Chat2CSV is an innovative data visualization AI tool that empowers users to transform CSV files into a variety of chart types using just natural language commands. This tool embodies simplicity and efficiency, eliminating the necessity for intricate coding or scripting.
Simply by delivering instructions in straightforward English, like 'construct a bar chart detailing sales by region', the AI tool will promptly produce the requested visualization. The AI component of Chat2Csv.com not just comprehends user instructions but also puts forward suggestions for the most optimal charts for data analysis, thereby improving insights and analytical capabilities.
Offering a diverse range of chart types, including but not limited to pie charts, scatter plots, line graphs, and bar charts, users can aptly visualize their data. Data security isn't compromised as the servers of Chat2CSV process only metadata, keeping the actual data intact on the user's end, thereby ensuring data privacy and security.
Free access to this platform is available to all users, enabling them to navigate through its features with minor restrictions. An upcoming premium plan promises more features like increased query limits, compatibility with multiple CSV files, larger file sizes, and cloud storage.
A summary of Chat2CSV reveals it as a user-friendly platform with an intuitive interface and an AI assistant that delivers valuable chart type suggestions. It transforms data analysis into an enjoyable process, all while ensuring data security. Its main features, such as natural language commands, a wide variety of chart options, and superior data security, position it as a valuable tool for users who need to visualize and analyze CSV data effectively.
Tell the world Chat2CSV has been featured on NaNAI.tools:
Chat2CSV Reviews
What's your experience with Chat2CSV?
There are no reviews yet.
Related AI tools to Chat2CSV