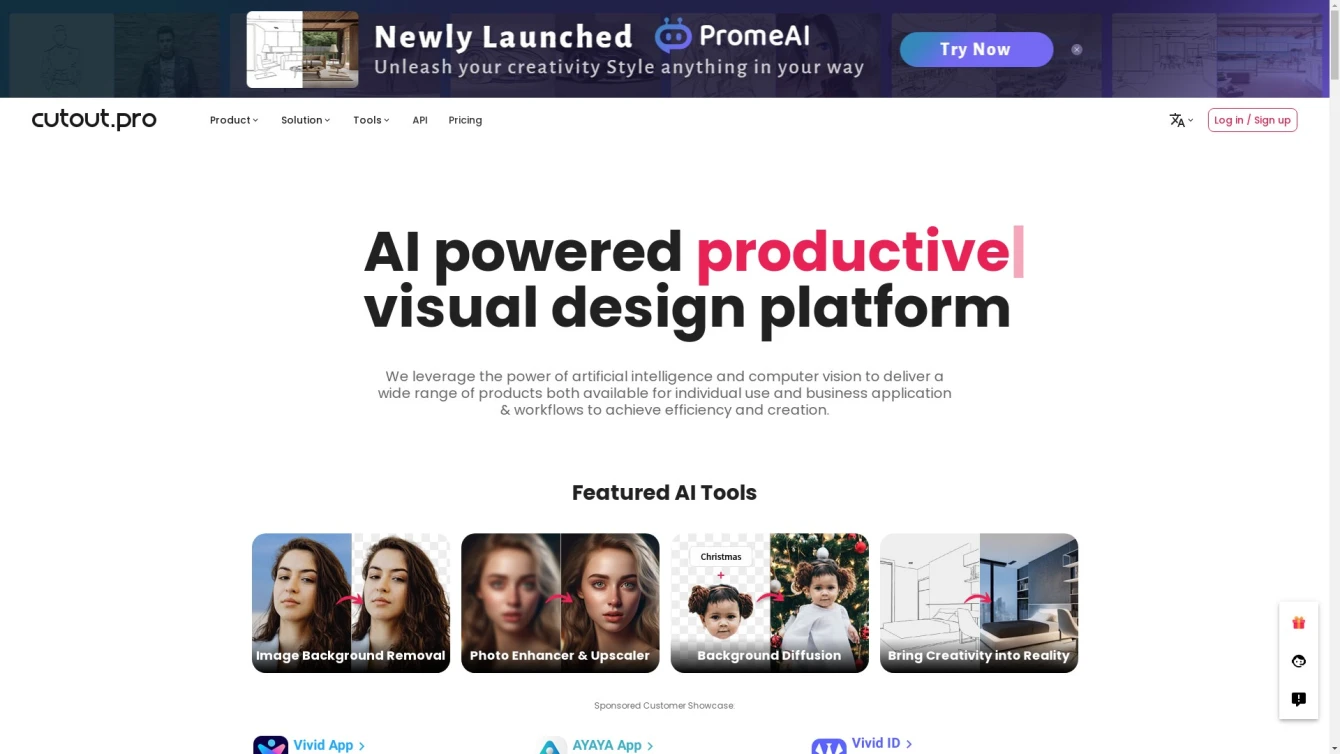 Revolutionizing Visual Design with AI-powered Tools.
Product information and features
Experience the power of an AI tool with Cutout Pro, your ultimate solution for all your visual design needs. Offering a plethora of photo and video editing tools, this platform revolutionizes the way you create and optimize content. Whether you're looking to remove backgrounds, restore images, or generate captivating content, its automated processes make it incredibly easy to bring your design ideas to life.
From image background removal to photo enhancement and upscaling, passport photo creation, and even a free image search engine, Cutout Pro has got you covered. It doesn't stop at images either - it provides solutions for video XR, customized printing, and even old photo restoration. These AI-driven tools take the workload off your shoulders, making the design process smoother and more efficient.
Developers, too, can take advantage of Cutout.Pro's offerings. The platform's API allows for a quick and easy integration of AI into applications, requiring minimal coding. With Cutout Pro's impressive 98%+ uptime guarantee, you can be confident in a secure, reliable, and efficient service.
Highly trusted by over 25,000 businesses worldwide, Cutout Pro is reshaping the way businesses approach visual content creation. Users have found the platform to be user-friendly and a significant boost to their workflow efficiency.
In summary, Cutout Pro is more than just a design platform. It's a comprehensive AI tool that caters to a wide array of needs, from content generation to image restoration and everything in between. Whether you're a developer, an eCommerce business, or just someone looking to enhance their visual content, Cutout Pro can help streamline your processes and bring your design ideas to life.
Tell the world Cutout Pro has been featured on NaNAI.tools:
Cutout Pro Reviews
What's your experience with Cutout Pro?
There are no reviews yet.
Related AI tools to Cutout Pro