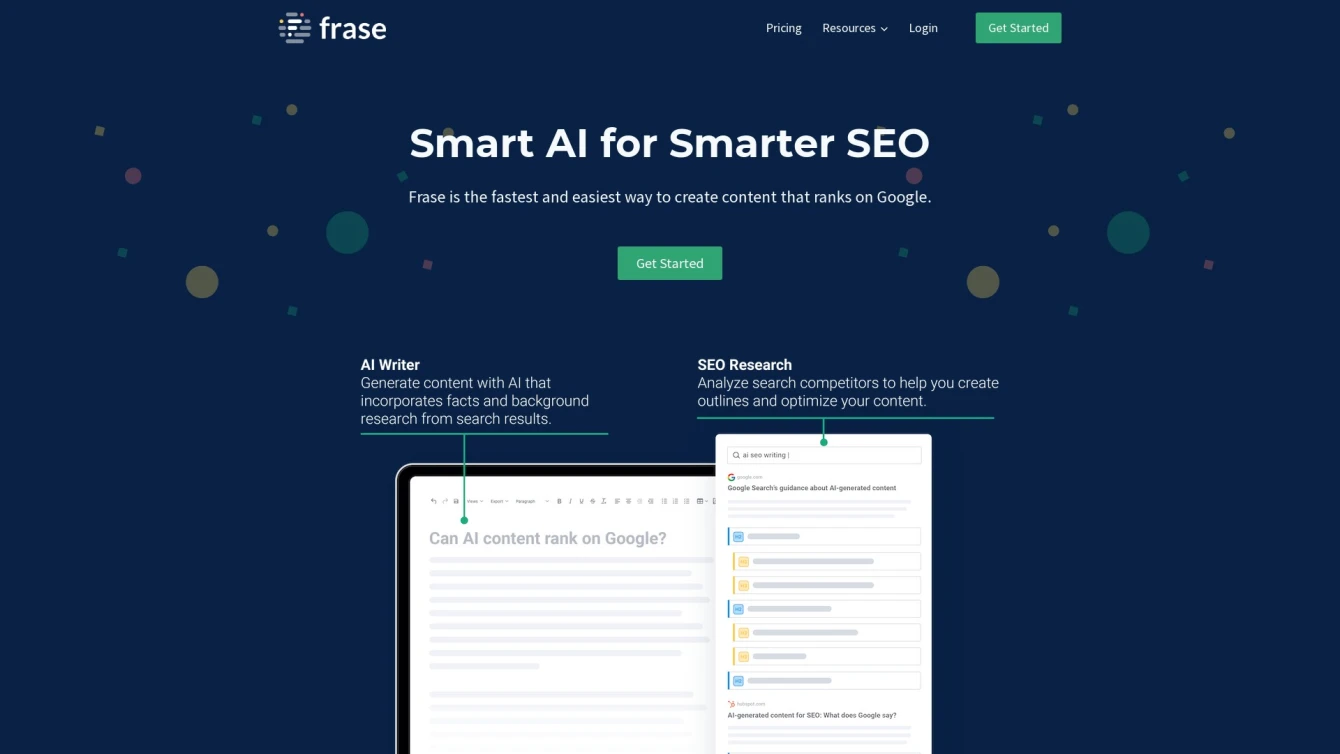 Streamlining content creation with artificial intelligence.
Product information and features
Unlock the power of artificial intelligence with Frase.io, a versatile AI tool designed to streamline your content creation process. This tool doesn't require any coding skills and is entirely free to use, making it accessible to everyone.
Offering a wide range of AI-powered features, Frase.io assists in crafting engaging and unique content. Its array of functions includes an AI Content Generator, Introduction Generator, and Outline Generator, amongst numerous others. No matter what type of content you're creating, Frase.io has a tool to help.
From rewording paragraphs for freshness with the Paragraph Rewriter to generating catchy blog titles, Frase.io is designed to ease your content creation process. It even includes tools like the Product Description Generator and the Slogan Generator, perfect for invigorating your product listings and marketing materials.
Moreover, Frase.io doesn't stop at content creation. It also offers a wealth of resources like a Live Product Walkthrough, a Blog, a Crash Course, and a Help Center, providing additional support and guidance as you navigate the world of content creation.
In summary, Frase.io is a comprehensive solution for content creation, offering a variety of AI-powered tools to generate, paraphrase, and reword content. Whether you're looking to create blog posts, product descriptions, slogans, or more, frase.io has you covered. It's a tool that accelerates content creation, making it more efficient and enjoyable.
Tell the world Frase.io has been featured on NaNAI.tools:
Frase.io Reviews
What's your experience with Frase.io?
There are no reviews yet.
Related AI tools to Frase.io