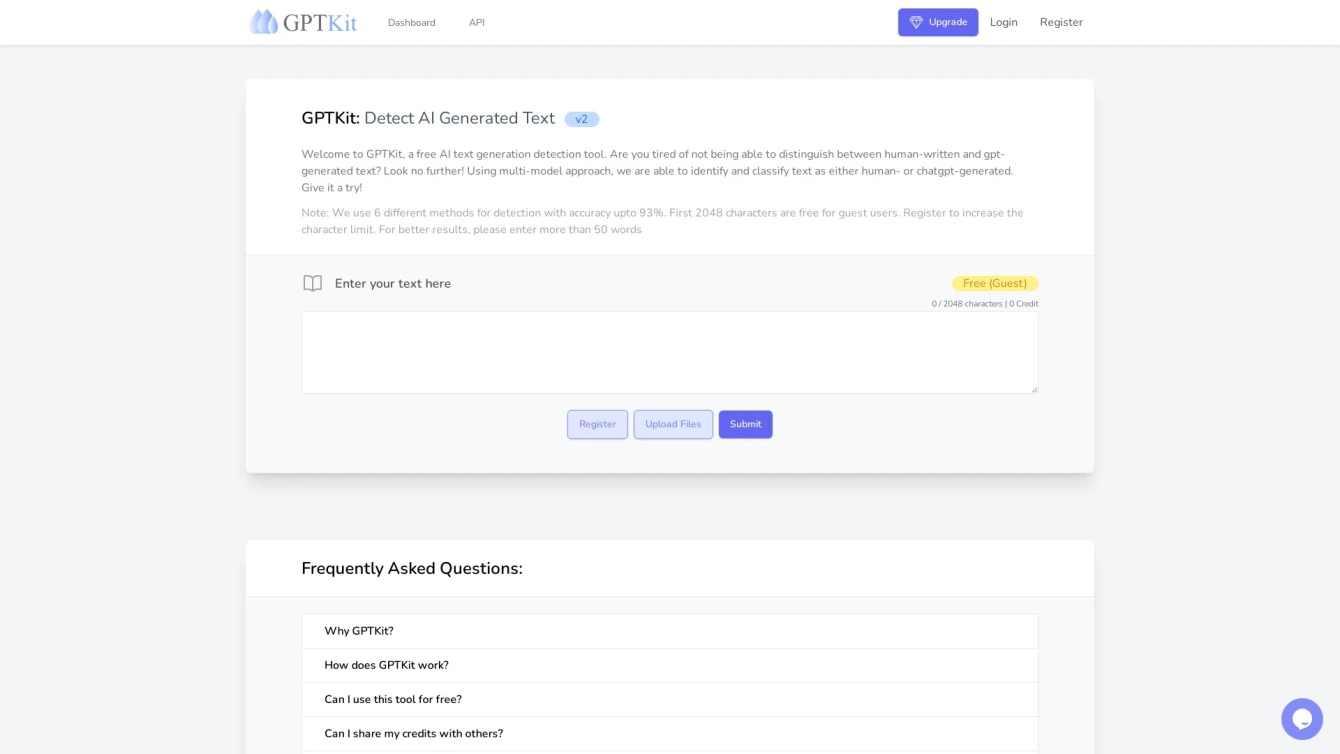 Your go-to solution for machine-generated text detection.
Product information and features
Introducing GPTKit, an AI tool that specializes in the detection of machine-generated text. This innovative solution offers a unique approach to identifying human-written and AI-produced content, using six distinct AI-based techniques for content examination.
The tool scrutinizes and delivers a detailed authenticity report of the analyzed content. This aids in ensuring the accuracy of results and enables users to determine whether their content is human-written or machine-generated. Users enjoy free access to the first 1024 characters in every request and can obtain up to 25 free credits.
GPTKit.com also extends the opportunity for users to create a free account, granting them an additional 200 credits. It also allows users to form a team and share their credits among all team members, making it an ideal choice for content creators, freelancers, corporate employees, students, or anyone interested in verifying the authenticity of their content.
This AI tool is language-specific, currently only supporting English. It boasts an impressive accuracy rate of approximately 93%, a figure derived from extensive testing on over 100,000 responses from both humans and AI models like ChatGPT.
In terms of data protection, GPTKit only temporarily stores content for processing, and once the examination process is complete, the data is immediately eliminated from their servers. This ensures that user information remains confidential and secure.
In summary, GPTKit is a comprehensive AI tool designed to accurately identify machine-generated text. It offers unique features like team credit sharing, free access, and a detailed authenticity report. Whether you're a student, a freelancer, or a professional writer, this tool can assist in ensuring the authenticity of your content, thereby maintaining its credibility.
Tell the world GPTKit has been featured on NaNAI.tools:
GPTKit Reviews
What's your experience with GPTKit?
There are no reviews yet.
Related AI tools to GPTKit