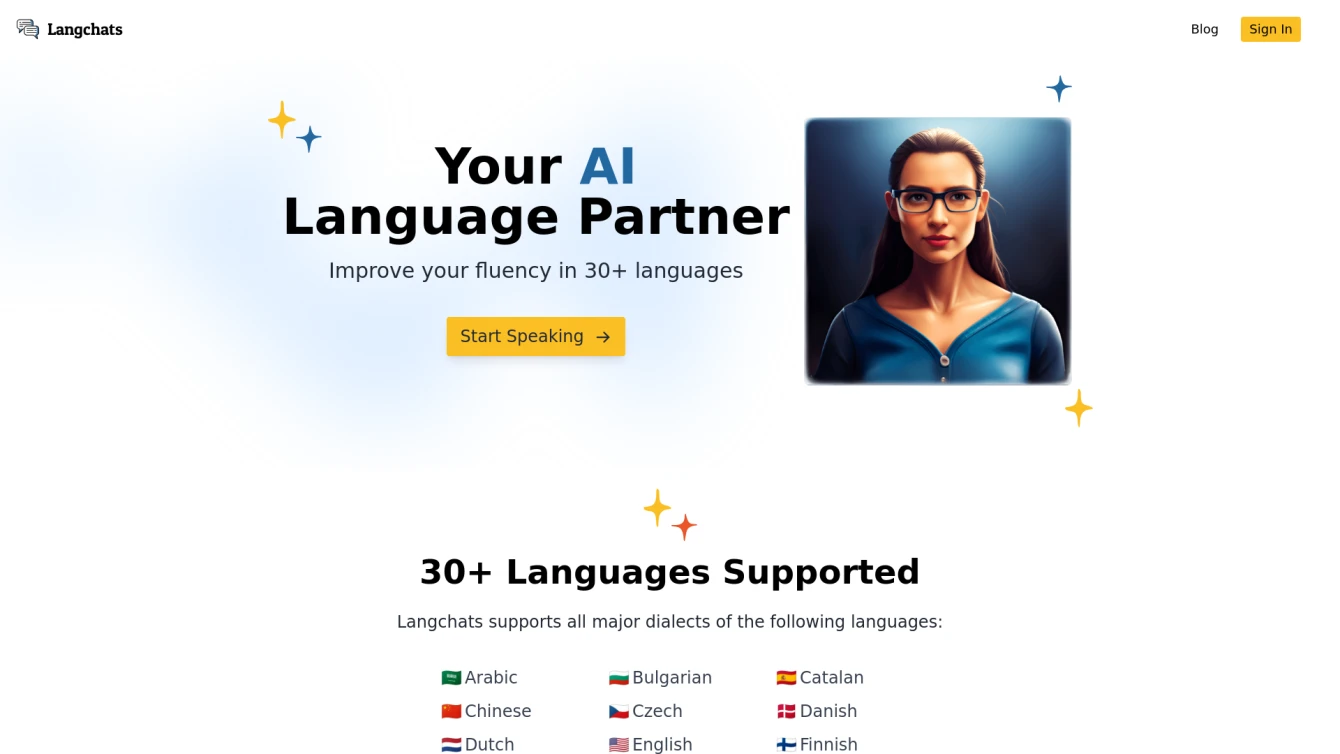 Your AI-powered partner for mastering multiple languages.
Product information and features
Experience the new way to master more than 30 languages with the AI tool, Langchats. This tool puts a special emphasis on dialects, providing support for multiple dialects in each language. It employs AI technology to deliver translations, voice responses, and phrase corrections and suggestions, making it your virtual language partner.
You can practice speaking at any time and place, giving you the flexibility and convenience to incorporate language learning into your daily routine. Langchats.com encourages spoken language practice from the get-go, assisting you to mimic native speakers and enhance your accent.
Additionally, Langchats operates on a credit system centered on usage, enabling you to send and receive messages that contribute towards your subscription. The cost-effectiveness of this tool is notable, being 15 times cheaper than a regular language tutor. Subscribers also have the assurance of a 30-day money-back guarantee.
The AI technology that powers this tool is derived from ChatGPT, a leading name in consumer Artificial Intelligence. Langchats is the innovative creation of Jay, a language learning enthusiast with the mission to develop top-notch language learning resources on the internet.
Whether it's for public speaking, job interviews, or everyday conversations, Langchats promises to provide users with invaluable experience, improve their speaking skills through regular practice, and build confidence across various scenarios. It also offers a 7-day free trial, with the option to choose between monthly and yearly pricing plans.
In summary, Langchats is an AI tool that facilitates language learning in more than 30 languages and dialects. It offers translations, voice responses, and phrase suggestions. It's a tool that fits into your schedule, promotes spoken language practice, and helps build confidence in various situations. With a competitive pricing model and a 7-day free trial, it aims to make language learning accessible and affordable.
Tell the world Langchats has been featured on NaNAI.tools:
Langchats Reviews
What's your experience with Langchats?
There are no reviews yet.
Related AI tools to Langchats