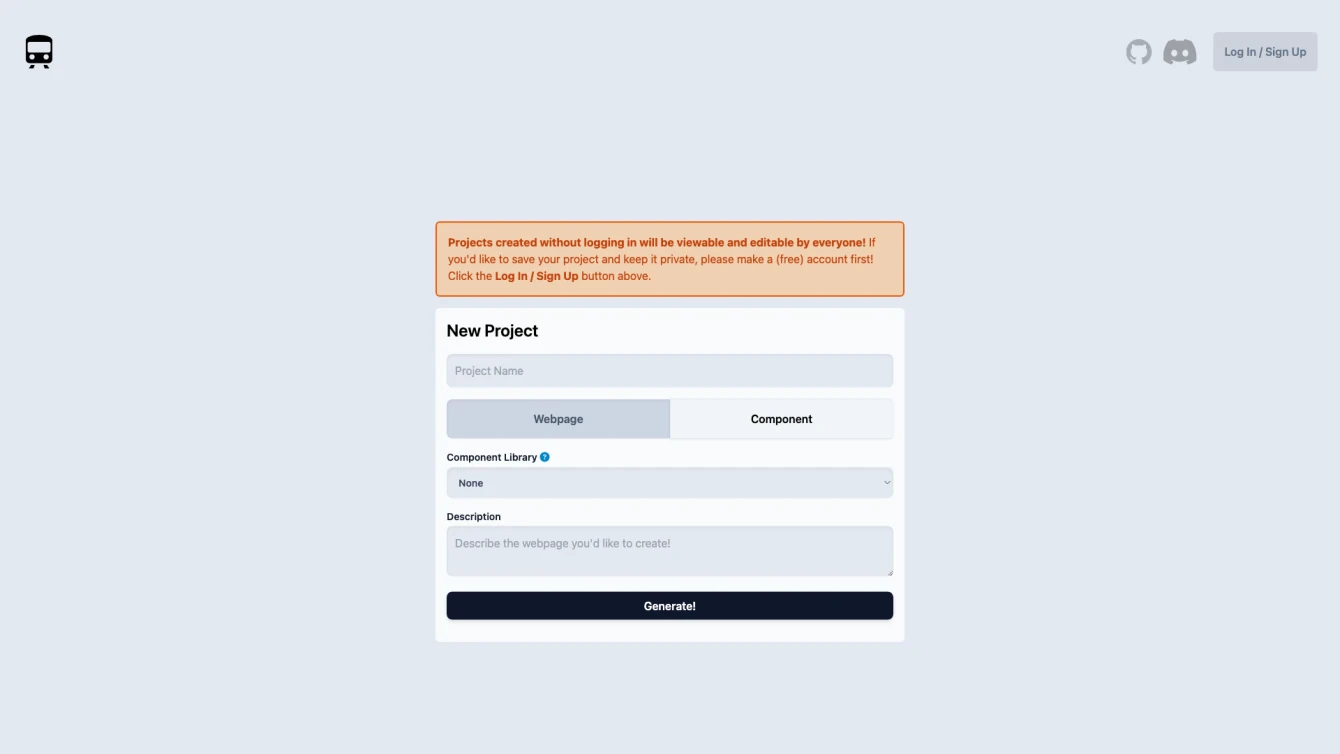 Empowering your web projects with versatility, security, and simplicity.
Product information and features
Explore the functionality of Lightrail, an AI tool that enables you to construct web projects with ease. Whether you wish to keep your projects private or open for public viewing, it caters to all your needs. By signing up for a free account, you can safeguard your creations from unwanted access.
With Lightrail, you get access to a user-friendly platform that helps you construct webpages effortlessly. It offers a wide array of components, including buttons, inputs, cards, and beyond. You can even leverage an extensive component library that encompasses basic to advanced components, such as hero sections and landing pages.
Security is a priority at Lightrail. The AI tool provides an option to authenticate with Github credentials or your email address and password. Should you forget your password, Lightrail's password recovery feature comes to your rescue.
Even those without a technical background can navigate through Lightrail with ease. Its intuitive design and user-friendly interface provide a smooth experience for building webpages. It also offers the flexibility to customize components according to your project needs.
For those who value privacy, Lightrail recommends creating a free account. This not only allows you to save your projects but also control their visibility. In summary, Lightrail, available at lightrail.com, is a versatile AI tool that empowers you to create, customize, and control web projects. It offers a combination of convenience, security, and privacy depending on your preferences.
Tell the world Lightrail has been featured on NaNAI.tools:
Lightrail Reviews
What's your experience with Lightrail?
There are no reviews yet.
Related AI tools to Lightrail