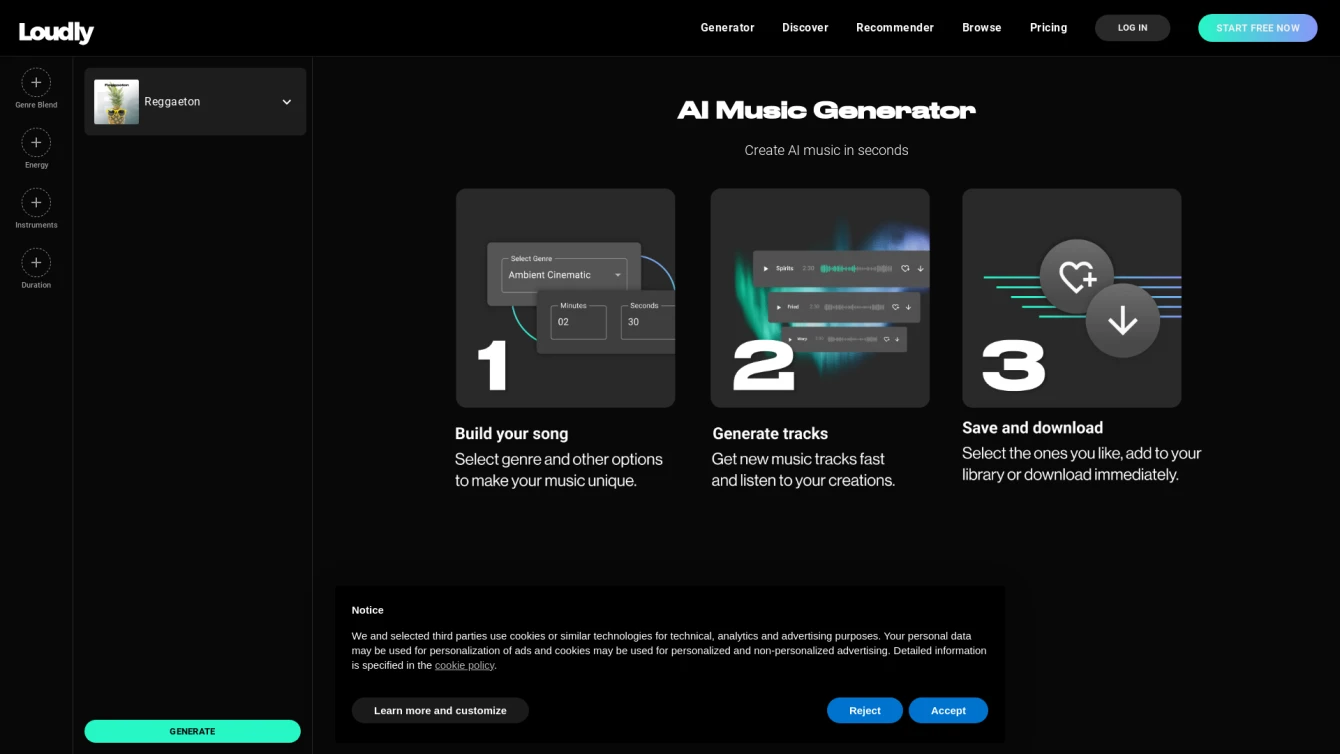 Empowering Creativity with AI-Generated Music and Royalty-Free Tracks.
Product information and features
Loudly is an AI tool that empowers users to engineer original music pieces with the help of artificial intelligence. This platform offers a spectrum of genres and durations to choose from, and within a matter of seconds, a unique music track is born.
This tool is designed to augment creativity by mechanizing the process of music creation. This allows users to channel their focus to different facets of content or video production. Loudly goes beyond just music generation. It also gives its users access to a plethora of royalty-free tracks in its music library. These tracks can be licensed for use across different media platforms, including videos, podcasts, and websites after a one-time purchase.
Loudly gives users the ability to easily navigate and find suitable tracks for their projects with its simple search function. It also offers an AI Recommender, a feature that proposes music based on user's tastes. Users can also explore an array of pre-curated playlists. This AI tool's catalog is accessible via its website, loudly.com, or its mobile app, available on both App Store and Google Play. Although a subscription fee is required to enjoy all the features, a free trial period is available as a teaser to these capabilities.
In the interest of transparency and legal compliance, links to terms of use, license agreement, privacy policy, and imprint are provided on the Loudly's website. In summary, Loudly is not just a tool to create unique music swiftly and effortlessly, but also a comprehensive resource for royalty-free tracks for diverse media projects.
Tell the world Loudly has been featured on NaNAI.tools:
Loudly Reviews
What's your experience with Loudly?
There are no reviews yet.
Related AI tools to Loudly