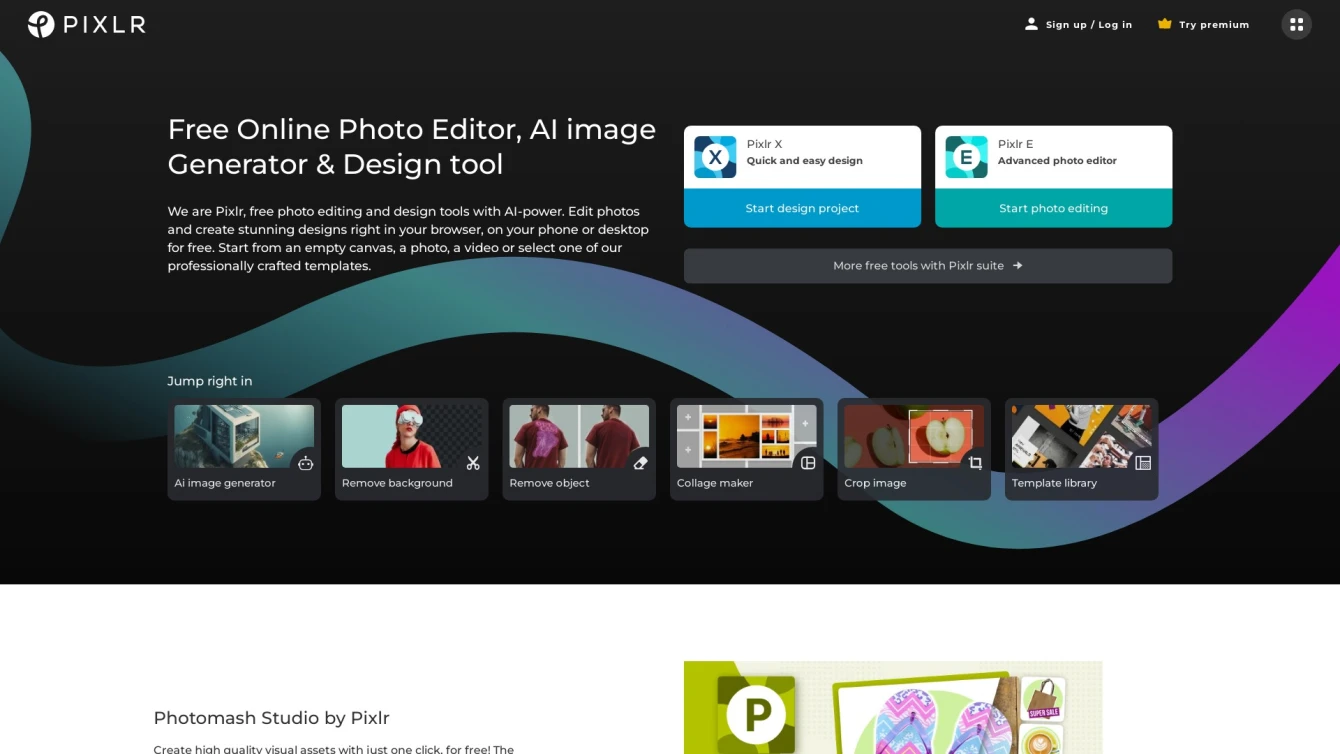 Craft, edit, and animate with ease using Pixlr.
Product information and features
Discover a world of possibilities with the AI tool, Pixlr. This advanced photo editor not only allows you to work on images but also create spectacular designs from the convenience of your browser or mobile and desktop devices at no cost.
With Pixlr, you can leverage a comprehensive suite of complimentary tools for AI image generation. These range from background and object removal to collage making and cropping. Moreover, you'll gain access to an extensive library of templates.
When you need to create high-quality visual assets with minimal effort, Pixlr's one-click visual creator, Photomash Studio, comes to the rescue. This feature enables you to produce impressive visuals with just a click.
In addition to photo editing, pixlr.com also brings to your fingertips a multitude of animation capabilities. You can add professional-looking animation presets to your designs or delve into the nitty-gritty details of the animation timeline.
What's more, with Pixlr, you unlock access to thousands of free, professionally designed templates. These include YouTube banners, Instagram stories, resumes, brochures, business cards, presentations, and so much more.
In summary, Pixlr is a comprehensive AI tool that caters to all your photo editing, design, and animation needs. Whether you're creating social media graphics, designing a resume, or crafting a business presentation, Pixlr has got you covered. Its main features include AI image generation, one-click visual creation, animation capabilities, and a vast template library. It's an essential tool for anyone looking to create stunning visuals with ease.
Tell the world Pixlr has been featured on NaNAI.tools:
Pixlr Reviews
What's your experience with Pixlr?
There are no reviews yet.
Related AI tools to Pixlr