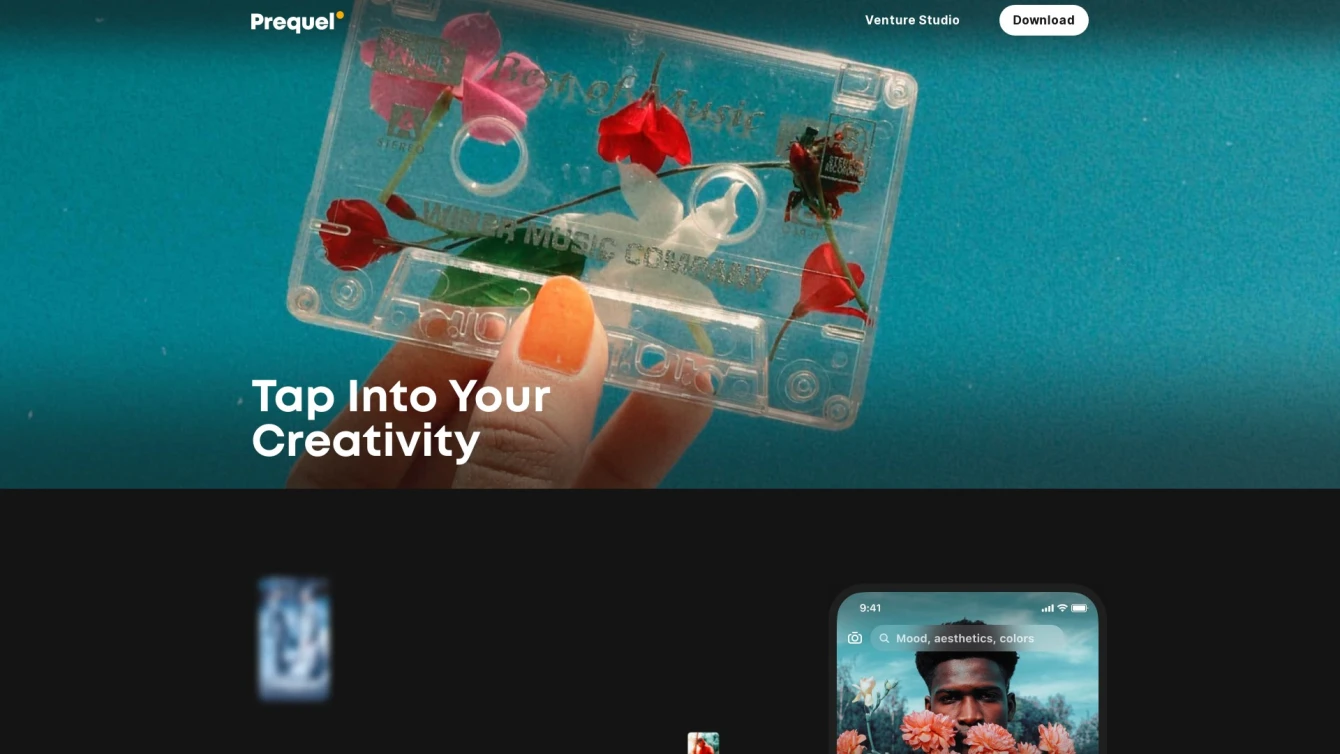 Unleashing your creativity with advanced photo and video editing.
Product information and features
Discover the magic of editing with Prequel, a dynamic photo and video editing app. The AI tool brings a vast creative toolkit at your fingertips that's packed with aesthetic effects and filters. Users can choose from more than 800 high-quality effects, made possible by state-of-the-art AI technology.
Prequel also boasts advanced editing functions including color-correction, retouching, and sharpening. This allows you to transform your content into professional-looking masterpieces effortlessly. Whether you're looking to enhance your photos or videos, Prequel makes the process seamless and straightforward.
The app doesn't just stop at editing. It offers a range of video templates, intros, outros, and even has a library of background music. This comprehensive suite of features allows you to produce your desired content, all in one place. Whether you're on iOS or Android, you can easily access Prequel on App Store or Google Play.
Stay connected with Prequel on social media platforms such as TikTok, Instagram, Facebook, Twitter, Pinterest, and Medium. Get inspired, join a creative community, and stay up-to-date with the latest features and updates.
Prequel app, which can be found at prequelapp.com, also provides a set of clear terms of use, privacy policy, and community guidelines. It includes detailed subscription information to ensure a smooth user experience.
In summary, Prequel is a comprehensive photo and video editing AI tool that provides a plethora of features, from high-quality effects to advanced editing functions. It serves as a one-stop solution for content creators who wish to enhance their work and create engaging content. With its easy-to-use interface and advanced AI technology, Prequel makes editing a breeze for both beginners and professionals alike.
Tell the world Prequel has been featured on NaNAI.tools:
Prequel Reviews
What's your experience with Prequel?
There are no reviews yet.
Related AI tools to Prequel