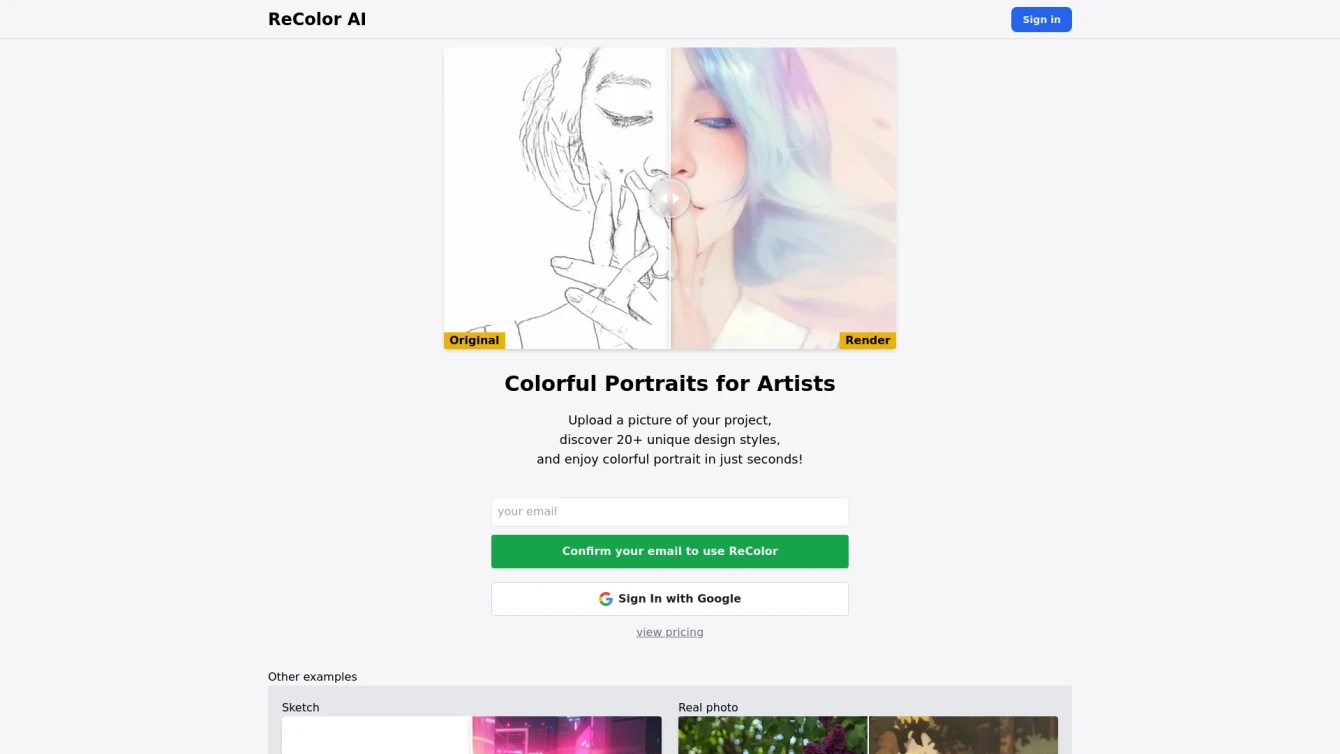 Breathing Color into Your Artwork with AI-Powered Portraits.
Product information and features
Unleash your creativity with ReColor AI, an AI tool that breathes life into your artwork by generating vibrant, personalized portraits. With just a simple upload of your image, you can explore over 20 distinct design styles that range from Modern Minimalist to Retro Noir, and everything in between.
ReColor AI doesn't require any technical expertise. Its intuitive, user-friendly interface lets you choose the design style that complements your project, and in seconds, it generates a unique, colorful portrait tailored to your preferences. More than just style selection, you have an array of color schemes and palettes at your disposal to add that perfect splash of color to your project, all while preserving the originality of your image.
This AI tool is a treasure for artists, designers, and photographers seeking a quick, effortless way to generate vivid portraits for their projects. The results? High-quality, professional-looking portraits that will definitely make your work stand out. ReColor AI is a product of Stylefie Inc., a company known for its commitment to user privacy and adherence to industry-standard security protocols.
In summary, ReColor AI is a robust AI tool that opens a world of colorful possibilities for your projects. It features a wide variety of design styles, customizable color schemes, and an easy-to-use interface. Whether you're an artist looking to explore new styles, a designer seeking to add a unique touch to your work, or a photographer wanting to enhance your images, ReColor AI can accelerate your creative process and help you achieve stunning results.
Tell the world Recolorai has been featured on NaNAI.tools:
Recolorai Reviews
What's your experience with Recolorai?
There are no reviews yet.
Related AI tools to Recolorai