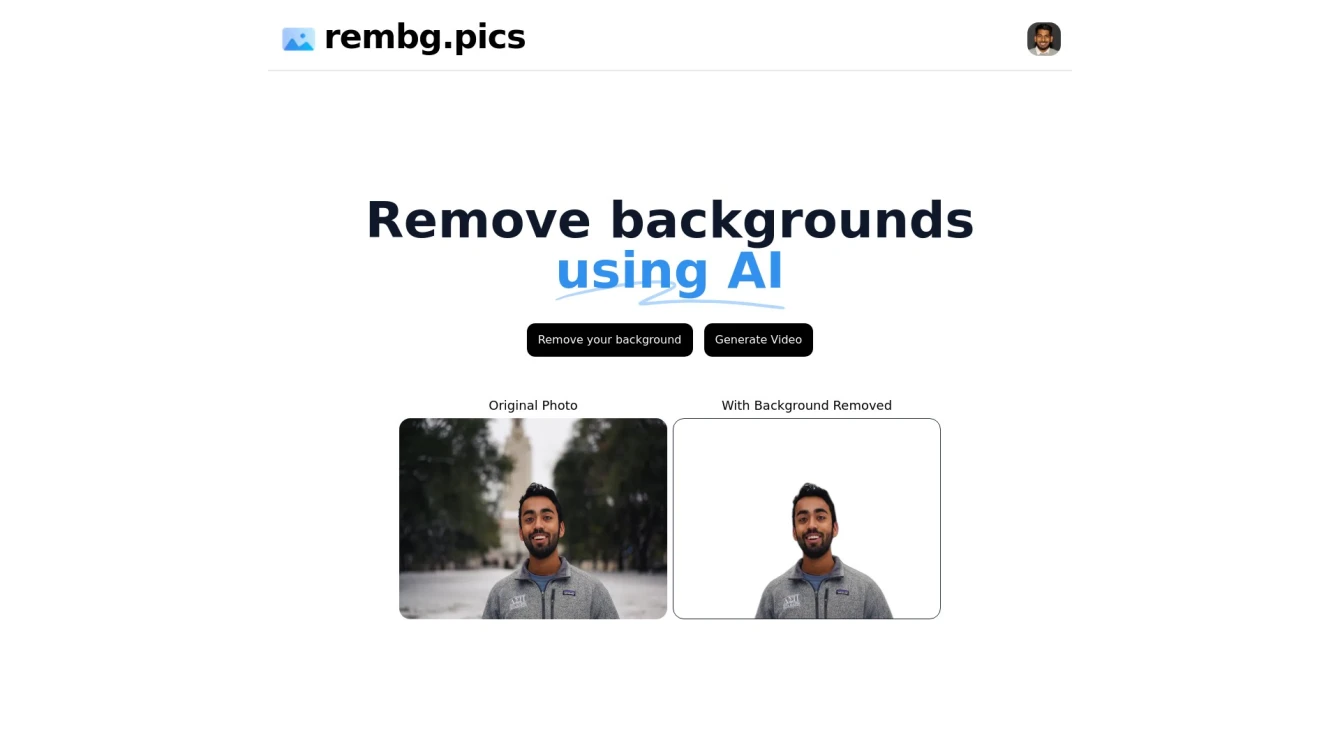 Unleash your creativity with effortless background removal.
Product information and features
Discover the transformative power of RemBG, a proficient AI tool designed to expedite your photo editing process. RemBG facilitates the swift and accurate removal of image backgrounds, all with just a few clicks. Seamlessly hosted on rembg.pics, the technology behind this tool is driven by the formidable power of Replicate and Vercel.
With RemBG, you don't need to be a professional photo editor to produce high-quality images. Simply upload your photo and let the AI take it from there. It generates an image minus the background, leaving you with a clear, focused subject. It's as easy as that.
Exclusively offered by RemBG is the 'Restore' feature. This unique tool provides you with the autonomy to modify the background removal process to your liking, granting you the power to fine-tune the results. It's all about precision and control, providing a user experience that is as enjoyable as it is efficient.
This remarkable tool owes its existence to the creative minds of @nutlope, @cjwbw, and @aaronbuildsmeta. Their collective efforts have translated into a user-friendly platform that empowers you to enhance your photos by effectively removing backgrounds without any hassle.
RemBG is not just a tool; it's a game changer. It revolutionizes the way you edit photos by simplifying the process and upping the quality. With its AI capabilities, unique features, and user-friendly interface, it caters to a wide range of use-cases. Whether you're a professional photographer needing to edit a batch of photos or a social media enthusiast wanting to perfect your profile picture, RemBG can make it happen. Try it today and experience the difference for yourself.
Tell the world RemBG has been featured on NaNAI.tools:
RemBG Reviews
What's your experience with RemBG?
There are no reviews yet.
Related AI tools to RemBG