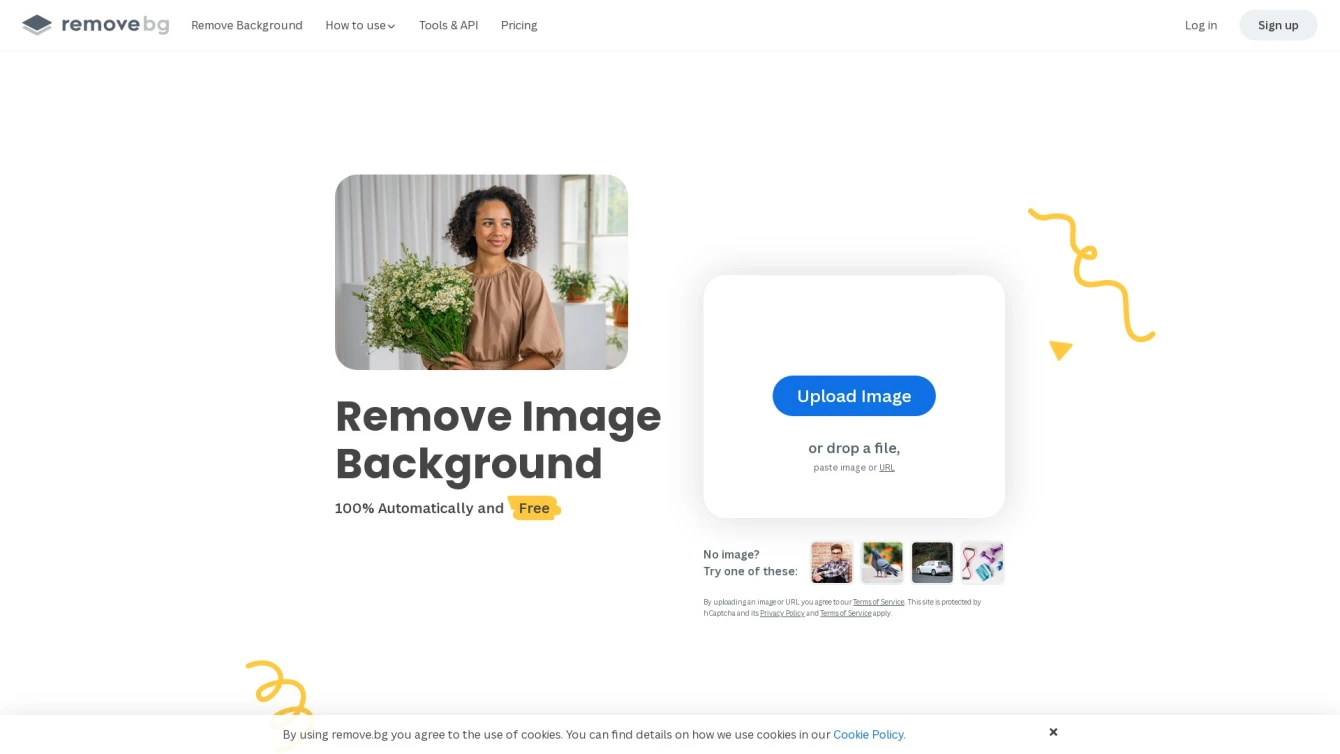 Automated and instant image background removal with AI and a single click.
Product information and features
Experience the power of advanced artificial intelligence with remove.bg, an AI tool that effortlessly takes care of background removal from images. Leveraging innovative algorithms, this tool identifies object boundaries within an image and quickly separates the background, giving you a transparent result or allowing you to replace it with another of your choice.
With just a simple click, remove.bg can process your photos in a blink of an eye, approximately 5 seconds, eliminating the need to manually select pixels. The tool is equipped with integrations and plugins compatible with popular design programs, e-commerce platforms, and various computer environments. It also provides an API for those seeking to customize their workflows. This tool does MAGIC to remove backgrounds...
Notably, remove.bg handles intricate details like feathery hair with remarkable precision. Alongside its primary functions, the AI tool also offers design templates and tutorials catering to a broad audience, including individuals, photographers, marketers, and developers. This versatility extends to e-commerce sites and media outlets as well.
Renowned companies and publications, including Sony Music Entertainment Denmark, Phoenix Trading Company, and TechCrunch, have recognized the proficiency of remove.bg. In conclusion, remove.bg is not just a tool; it's a time-saving solution that seamlessly handles a wide range of tasks, making it an asset for any image-related project.
Is this the best image background remover ever? Is it?
Tell the world Remove.bg has been featured on NaNAI.tools:
Remove.bg Reviews
What's your experience with Remove.bg?
There are no reviews yet.
Related AI tools to Remove.bg