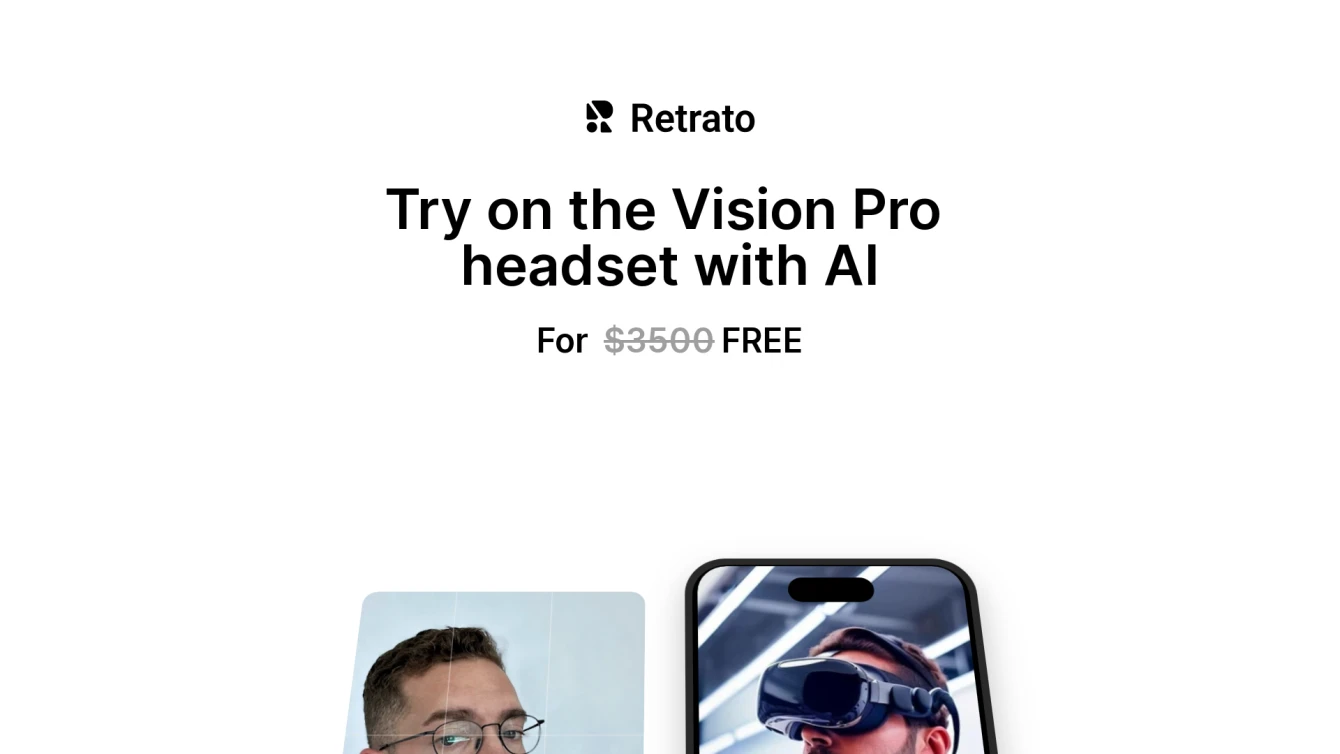 Experience the future of visuals with VisionPro and Retrato AI.
Product information and features
TryVisionPro is an AI tool that immerses you in the realm of Apple's VisionPro headset, coupled with the transformative power of Retrato AI. This tool reshapes your regular selfies into professional-grade photographs in no time, amplifying your digital image.
Retrato AI technology is an integral part of the tool, working behind the scenes to amplify the aesthetic appeal of your selfies, providing a boost to your online persona. The Vision Pro headset, combined with the AI tool, unfolds a plethora of advanced features and potentialities of the VisionPro device from Apple.
Using TryVisionPro is a breeze. All you need to do is download the Retrato app from the App Store or Google Play. Once the app is installed, simply upload your selfies and watch as the power of AI transforms them, showcasing the future of visual enhancement technology. The tool is engineered for ease of use, enabling users to effortlessly modify their photos and achieve professional-grade results.
While the cost of $3500 is mentioned, TryVisionPro.com does not provide any additional details about the pricing model, such as whether it's a one-off purchase or a recurring fee.
In summary, TryVisionPro is a unique blend of the Apple's VisionPro headset and Retrato AI that enhances your photos and delivers stunning visuals for your digital platforms. Be it for personal use or professional needs, this AI tool is designed to provide an intuitive and seamless user experience.
Tell the world TryVisionPro has been featured on NaNAI.tools:
TryVisionPro Reviews
What's your experience with TryVisionPro?
There are no reviews yet.
Related AI tools to TryVisionPro