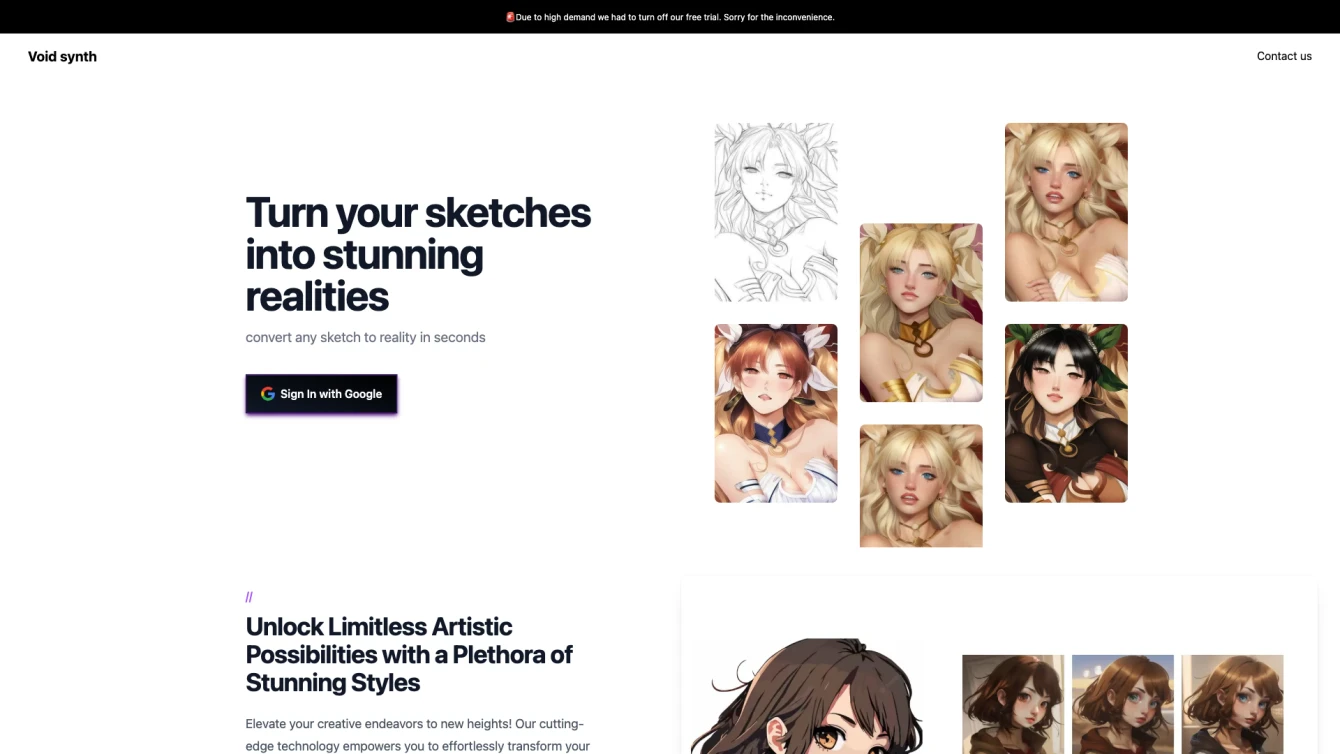 Transforming Sketches into Realistic Artwork with a Click.
Product information and features
Introducing Voidsynth, a remarkable AI tool that transforms sketches into realistic masterpieces in just a few moments. This tool provides an array of styles and customization options, enabling users to amplify their creative vision with a new level of artistic expression. Voidsynth gives users the freedom to merge the tool with their 3D models to form illustrations that are high in realism and style. It's a perfect match for artists and designers who are eager to channel their creativity and bring their imaginations to life.
Voidsynth's user-friendly interface simplifies the conversion process, making it a breeze for users to craft stunning illustrations, no matter their artistic ability level. Voidsynth is currently experiencing an overwhelming demand for its free trial, which has led to a temporary shutdown. However, you can still register to get access to the complete set of features and start using the tool today at voidsynth.com.
In essence, Voidsynth is a promising option for those seeking to add an extra layer of depth to their artwork using AI-powered tools. Whether you're a professional artist, a designer, or just someone who enjoys creating, Voidsynth can help you take your artwork to the next level while simplifying the creative process.
Tell the world Voidsynth has been featured on NaNAI.tools:
Voidsynth Reviews
What's your experience with Voidsynth?
There are no reviews yet.
Related AI tools to Voidsynth