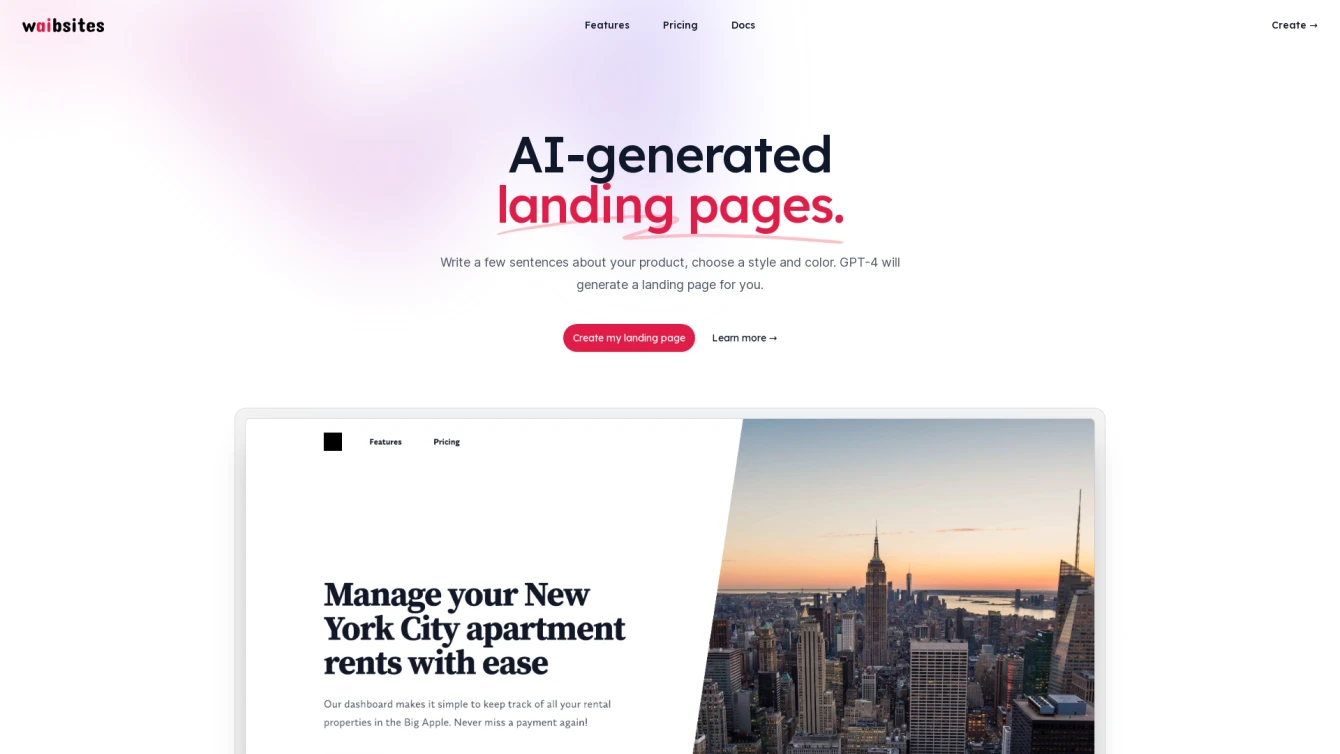 Automating Landing Page Creation with Advanced AI and Modern Tech.
Product information and features
Unlock the potential of AI for your landing page development with Waibsites. This AI tool uses advanced technologies including GPT-4, Next.JS, Tailwind CSS, Stripe, and Vercel to simplify and automate the creation of landing pages. Just provide a brief about your product, pick a style and color, and let the tool do the rest.
Waibsites arms you with a customizable website template that comes with a ready-to-deploy codebase. You have the freedom to tailor the style, color, and font to your needs. It also includes search engine optimization tags, ensuring your online visibility. The integration with Stripe payment makes transaction processing a breeze, while Vercel advanced analytics solutions provide insights to help enhance your online presence.
The pricing model of Waibsites is straightforward. For a one-time payment of $12 USD, you gain full ownership of your landing page. There are no hidden charges or recurring subscriptions. The tool also provides advanced analytics to optimize your online presence, driving better conversions.
With a seamless user experience, Waibsites makes it a breeze for you to generate landing pages. And if you ever need assistance, support is readily accessible via email or Twitter.
In summary, Waibsites is a powerful, user-friendly, and cost-effective solution for businesses and individuals aiming to create landing pages without complex workflows. It leverages the power of AI and modern technologies to provide customizable, SEO-friendly landing pages with integrated payment and analytics features. It's a smart way to focus on growing your business, while the tool takes care of your landing page creation.
Tell the world Waibsites has been featured on NaNAI.tools:
Waibsites Reviews
What's your experience with Waibsites?
There are no reviews yet.
Related AI tools to Waibsites