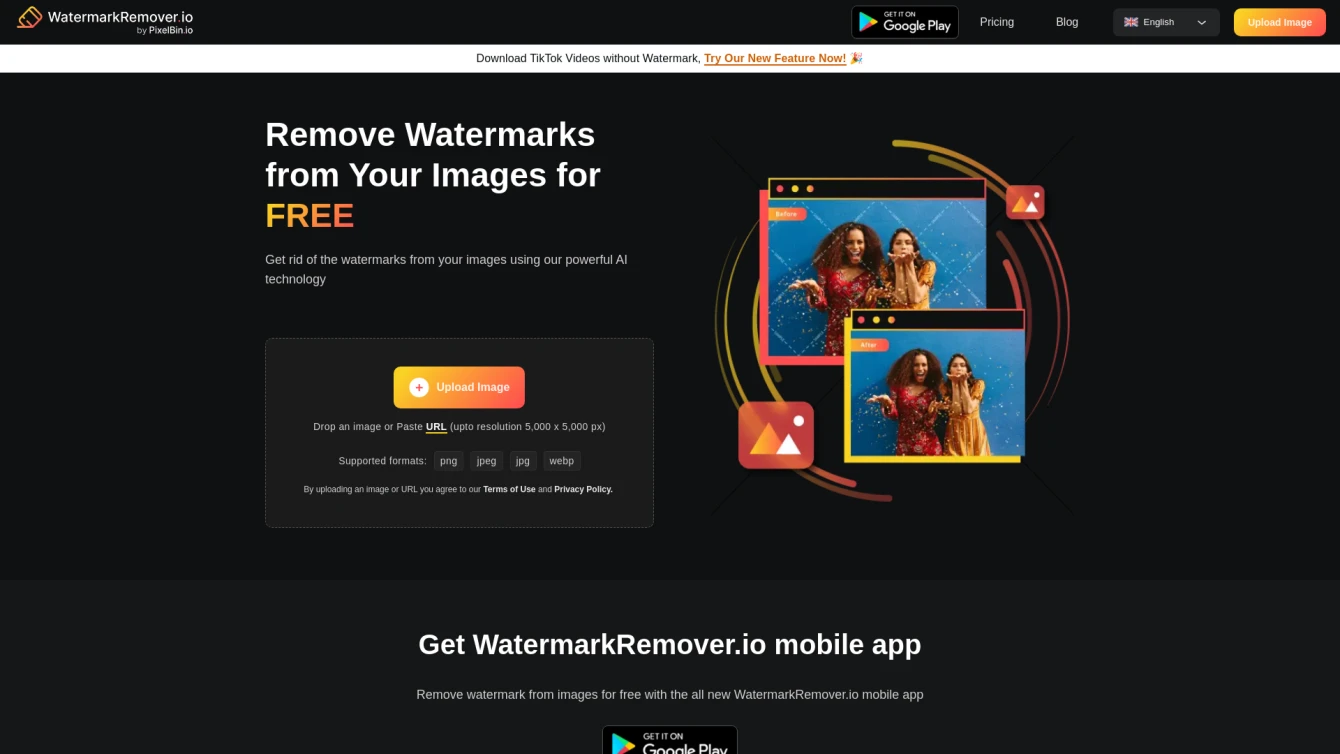 Effortless watermark removal while preserving image quality.
Product information and features
Get rid of those pesky watermarks on your images with Watermark Remover, a proficient AI tool. With this tool, you can eliminate watermarks from any image flawlessly and swiftly. It employs a smart algorithm that predicts the area of a watermark, separates the colors, and then rebuilds the background of the image without any trace of the watermark.
Watermark Remover is incredibly user-friendly and does not require any installation. It has the capability to deal with multi-colored watermarks and even multiple watermarks on a single image. More importantly, it maintains the original quality of the image, ensuring that no detail is lost during the watermark removal process.
For your convenience, Watermark Remover also comes as a mobile app for Android users. In just a few seconds, you can remove watermarks from any image. Users of WatermarkRemover.io enjoy the automatic detection feature, the ability to retain the image quality, and the tool's simple, intuitive interface.
In summary, this AI tool from WatermarkRemover.io is designed to effectively remove watermarks from your images without compromising on quality. It's perfect for both professional and personal use, allowing you to keep your images clean and free from distractions. So whether you're dealing with an unwanted logo or random text on your image, Watermark Remover has got you covered.
Tell the world Watermark Remover has been featured on NaNAI.tools:
Watermark Remover Reviews
What's your experience with Watermark Remover?
There are no reviews yet.
Related AI tools to Watermark Remover