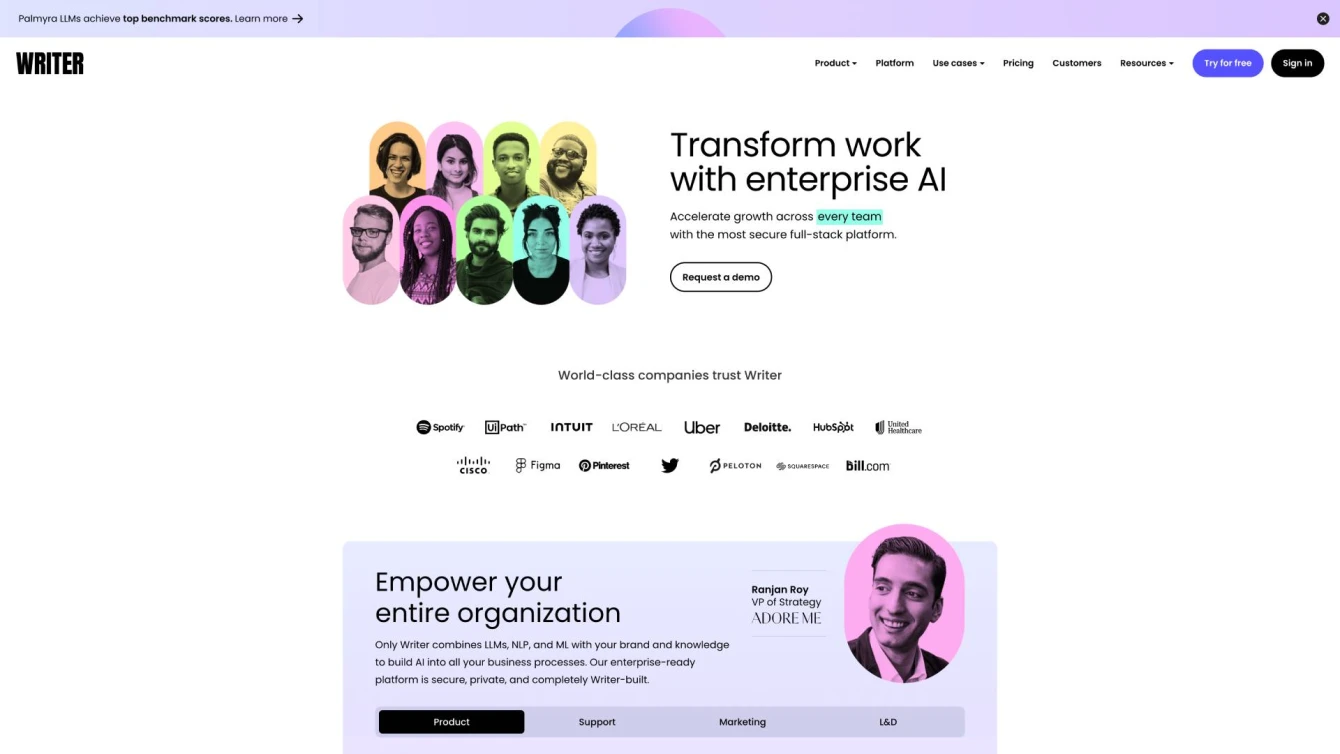 Elevate your content creation with AI-powered precision and efficiency.
Product information and features
Experience an advanced AI tool that seamlessly integrates into your Figma workflow. With the Writer plugin, you can instantly generate a wide range of content for your projects. Whether you need legal disclaimers or compelling marketing copy, Writer has you covered. The highly customizable settings allow you to adjust the tone and reading level to suit your target audience.
Getting started with Writer is as simple as entering a basic prompt. You can set a word count or leave it open-ended for more flexibility. Its interactive design lets you refine your prompts on the fly, with the option to rewrite your copy for more iterations. writer.ai offers both a complimentary and premium version, providing 10 free writes, 5 content types, and 4 tone options for all users. The premium version provides unlimited words and additional features.
Writer won't just help you create copy; it will help you elevate it. You can save significant time and effort, allowing you to focus on other aspects of your projects without compromising on content quality.
In summary, Writer is a robust AI tool that integrates with Figma to generate diverse content types. It's ideal for anyone needing to create high-quality copy quickly and efficiently. With its adjustable tone and reading level settings, custom prompts, and versions to fit different needs, Writer offers a comprehensive solution to your content creation challenges.
Tell the world Writer has been featured on NaNAI.tools:
Writer Reviews
What's your experience with Writer?
There are no reviews yet.
Related AI tools to Writer