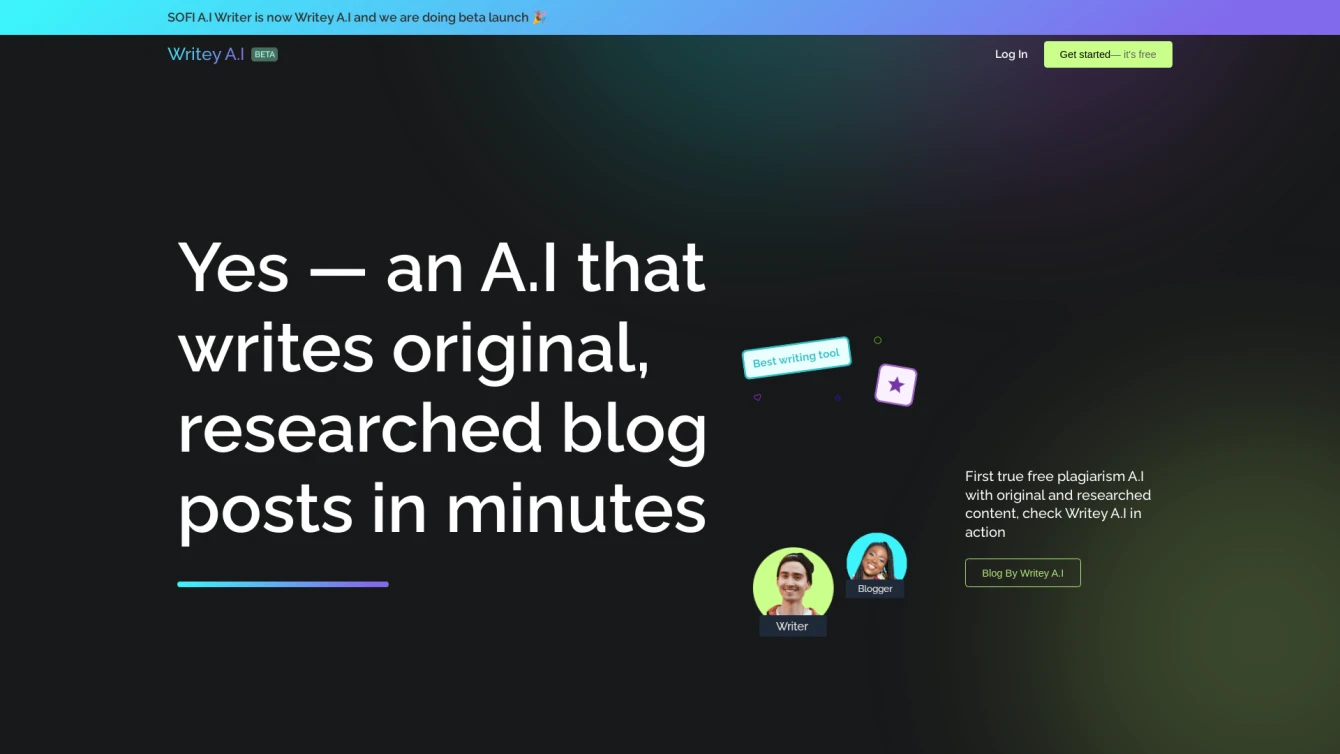 Streamlining Content Creation with the Power of AI.
Product information and features
Discover the power of artificial intelligence with Writey AI, a dynamic AI tool that transforms the process of content creation into a swift and effortless endeavor. This tool equips users with an array of features designed to facilitate and expedite the content generation process.
With Writey AI, you can generate unique content grounded in extensive research. It offers a blog title generator and an AI-powered blog outline generator, ensuring your content is always organized and engaging. Moreover, to help users achieve better visibility on search engines like Google, Writey AI incorporates an AI-powered text optimization feature.
One of the standout features of Writey AI is its plagiarism detection capability. It guarantees that your content is completely original, eliminating any fears of copyright infringement. Users can also explore the Writey AI blog for an array of curated content on diverse topics, from finance to health.
Accessing Writey AI is simple and free, just visit writey.ai. The capabilities of this AI tool extend beyond mere content creation, offering a comprehensive suite of tools designed to streamline your writing process and enhance your content's quality and reach.
In summary, Writey AI is a versatile and powerful tool that uses AI to enhance the content creation process. It offers unique features like content generation, blog title and outline generation, text optimization, and plagiarism detection. Whether you're a blogger, a content marketer, or simply someone who wants to create high-quality, original content, Writey AI can help you achieve your goals.
Tell the world Writey AI has been featured on NaNAI.tools:
Writey AI Reviews
What's your experience with Writey AI?
There are no reviews yet.
Related AI tools to Writey AI