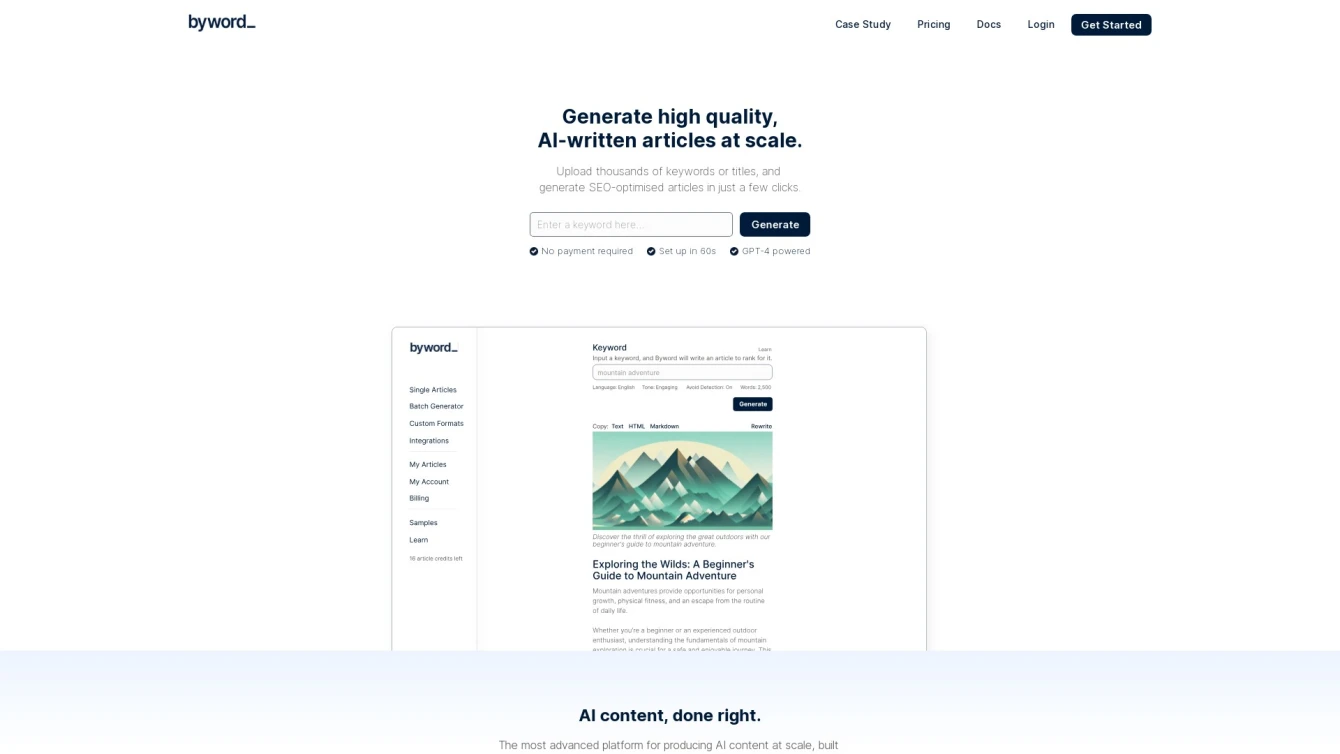 Revolutionizing Content Creation for SEO with AI Power.
Product information and features
Welcome to the new era of content generation with Byword, an AI tool designed to power your content needs. Byword facilitates the creation of SEO-optimized content, whether for your blog, social media posts, or any other platform. It's as easy as entering your chosen keywords and within moments, you'll have a full-length article, complete with a meta description and custom images in your preferred format.
This AI tool is not just about creating unique content; it's about scaling it. Byword.ai supports multiple languages, which makes it a great asset for multinational SEO projects. It also offers features like automated social post creation and customizable article structures, making it a one-stop shop for your content needs.
Integration is a breeze with Byword. You can connect it directly to your Content Management System (CMS) or design your custom integrations. And with its compatibility with Zapier and API, you have the flexibility to connect Byword to your content stack however you see fit.
Byword offers a free trial, letting you experience firsthand the power of AI in content creation. Simply input a keyword and sign up for a no-obligation trial.
In summary, Byword.ai is a comprehensive AI tool that simplifies and scales content creation. Whether you're managing large-scale SEO projects, creating targeted social media posts, or simply in need of high-quality, SEO-optimized content, Byword is here to help. Experience the future of content creation today.
Tell the world Byword has been featured on NaNAI.tools:
Byword Reviews
What's your experience with Byword?
There are no reviews yet.
Related AI tools to Byword