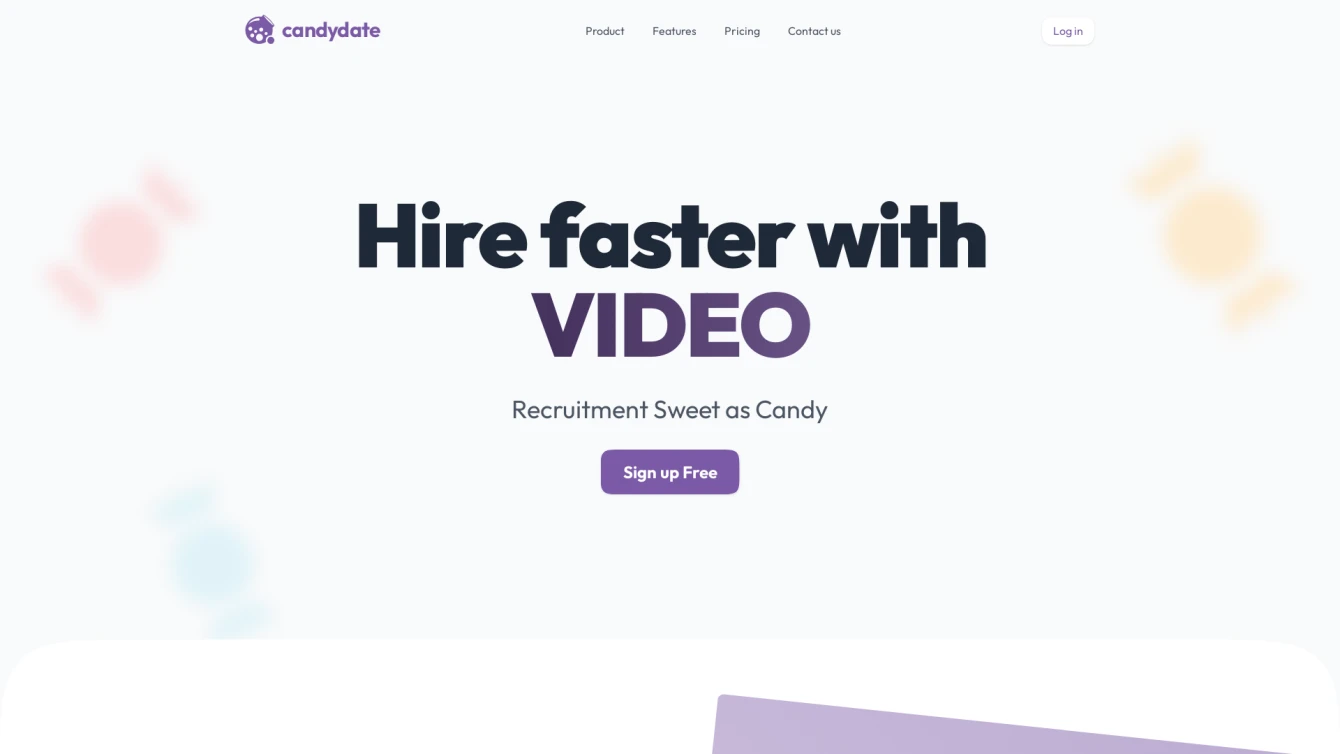 Revolutionizing recruitment with AI and video technology.
Product information and features
Experience a new era of hiring with Candydate, an AI tool that revolutionizes the recruitment process by integrating video technology. This platform enables job applicants to record brief video pitches, showcasing not only their qualifications but also their personality and communication style.
Candydate's AI algorithm meticulously analyzes these videos, ranking potential hires based on their compatibility with the job description, company culture, and various employment factors. This helps you, as a hiring manager, make more data-driven decisions when selecting candidates.
Regardless of your location, you can utilize Candydate to streamline your hiring process. Applicants can effortlessly apply via desktop or mobile devices, and the AI tool automatically confirms, ranks, and notifies unsuccessful applicants. Candydate.com not only simplifies the application process, but also makes it more efficient and effective.
With Candydate, team collaboration becomes a breeze. You can invite colleagues or external team members to manage candidates, create new job listings, or access live stats. Designed specifically for small businesses, Candydate provides a cost-effective pricing structure that includes various plans to suit different business needs.
In conclusion, Candydate combines video technology with AI to transform the recruitment process. Its main features include video applications, AI analysis and ranking, an easy-to-use platform, and collaboration tools. It's ideal for small businesses looking for a streamlined, data-driven recruitment process that can help them make more informed hiring decisions.
Tell the world Candydate has been featured on NaNAI.tools:
Candydate Reviews
What's your experience with Candydate?
There are no reviews yet.
Related AI tools to Candydate