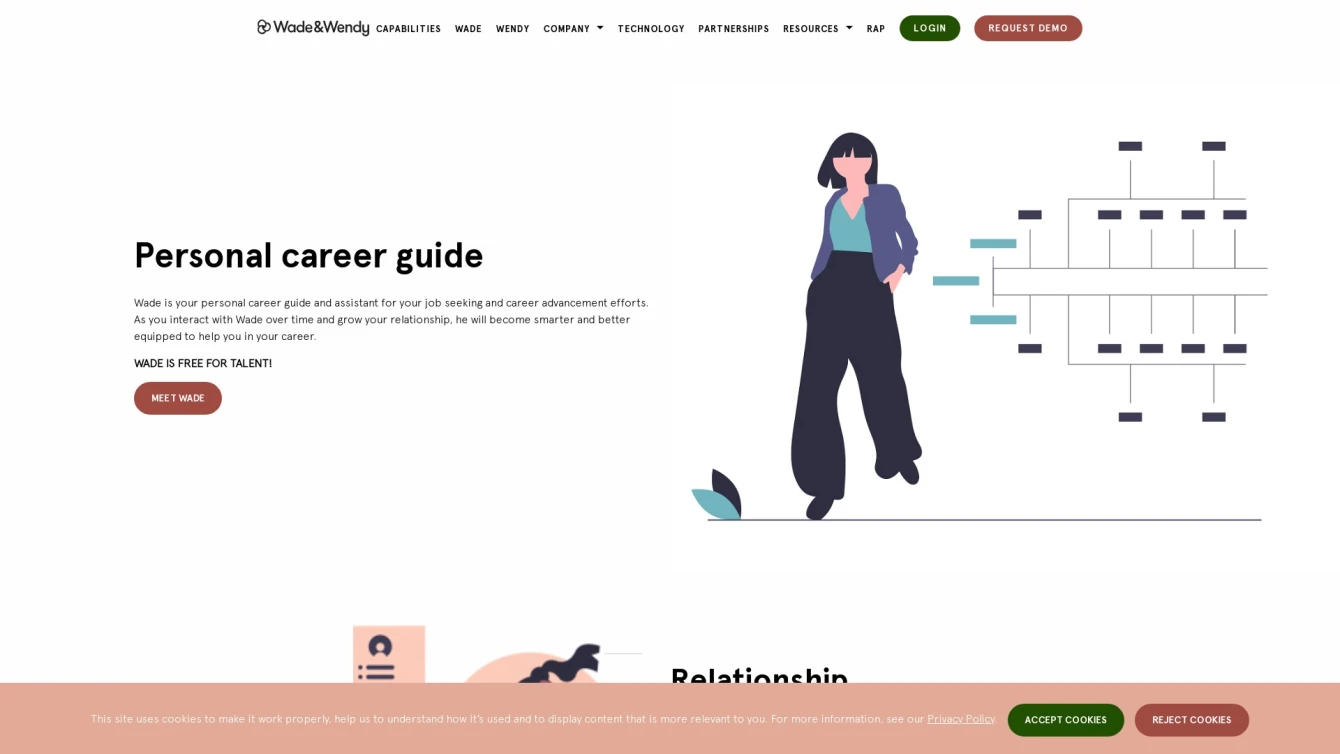 Personalized Career Guidance and Job Search Powered by AI.
Product information and features
Discover Wade, a highly interactive AI tool that offers a custom-tailored career advising and job search experience for those aspiring for career growth. Wade, your personal career counselor and aide, engages with you to comprehend your skills, past experiences, interests, and aims, guiding you through the professional world to land the perfect opportunities for your career advancement.
As you continue your engagement with Wade, it progressively learns and enhances its understanding, becoming capable of suggesting more precise job opportunities and pertinent content over time. wadeandwendy.ai/wade/ not only focuses on personalized career guidance but also offers features like career journaling, aid in job search, and opens a gateway to numerous job prospects that align with your experience and interests.
This AI tool is free for job seekers and assists individuals in recording their career growth in real time, offering an alternative to the conventional practice of periodically updating your resume or profile. In addition to that, Wade also helps organizations in talent acquisition by making informed recommendations throughout the recruitment process.
Privacy is a priority for Wade, ensuring detailed information on how user data is managed. In summary, Wade brings an innovative, tailored approach to career guidance and job hunting, utilizing AI technology to assist individuals in reaching their professional ambitions.
Tell the world Wade has been featured on NaNAI.tools:
Wade Reviews
What's your experience with Wade?
There are no reviews yet.