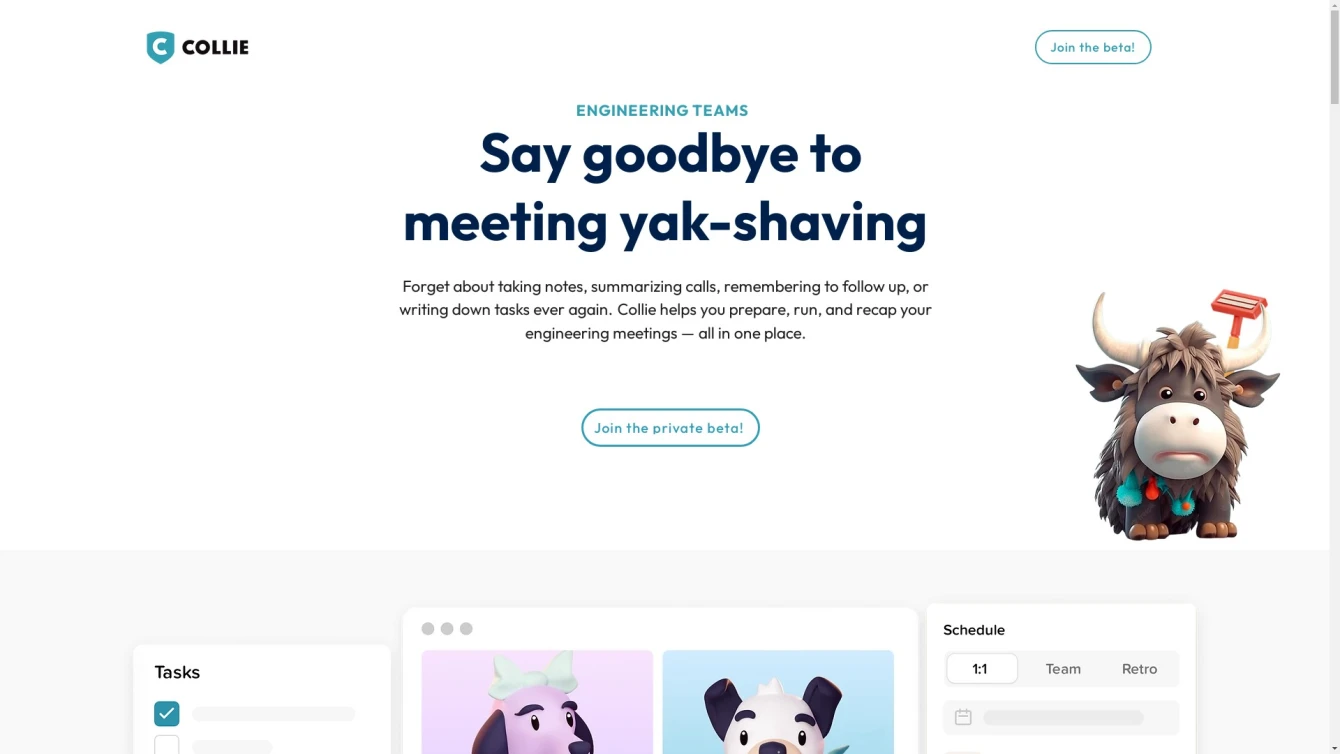 Streamlining Remote Team Management for Engineers.
Product information and features
Engineered with the needs of Lead Engineers and CTOs in mind, the Collie App is an AI tool that redefines the way remote team management is carried out. This tool, available on collieapp.com, not only enhances productivity, but also simplifies the process of managing meetings.
From planning to conducting and even recapping your engineering meetings, Collie App has got you covered. It houses a plethora of features like check-ins, retrospectives, and one-on-ones, providing a seamless and integrated experience. Collie App eliminates the tedious tasks of note-taking, summarizing calls, and follow-up reminders, thereby ensuring a focused meeting environment.
Before meetings, users can access smart agendas and topic suggestions, thanks to its AI capabilities. Additionally, it offers structured templates for various types of meetings. During the meeting, initiating calls, recording, and transcribing are made effortless with one-click options. It supports unlimited participants and real-time collaboration, enhancing team engagement.
Post-meeting, the AI tool automatically generates a summary and identifies action items for the team, saving time and preventing potential miscommunications. The tool's intelligence extends to learning from meeting outputs to generate improved agendas and follow-ups. The tool also lets users keep track of team activities and sentiments, providing a comprehensive view of the team dynamics.
In summary, Collie App is a comprehensive tool for remote engineering team management. It promotes efficient collaboration and trust among team members by ensuring everyone's voices are heard and valued. By keeping track of team sentiments and activities, it fosters psychological safety and autonomy, resulting in a calm and productive work environment.
Tell the world Collie App has been featured on NaNAI.tools:
Collie App Reviews
What's your experience with Collie App?
There are no reviews yet.
Related AI tools to Collie App