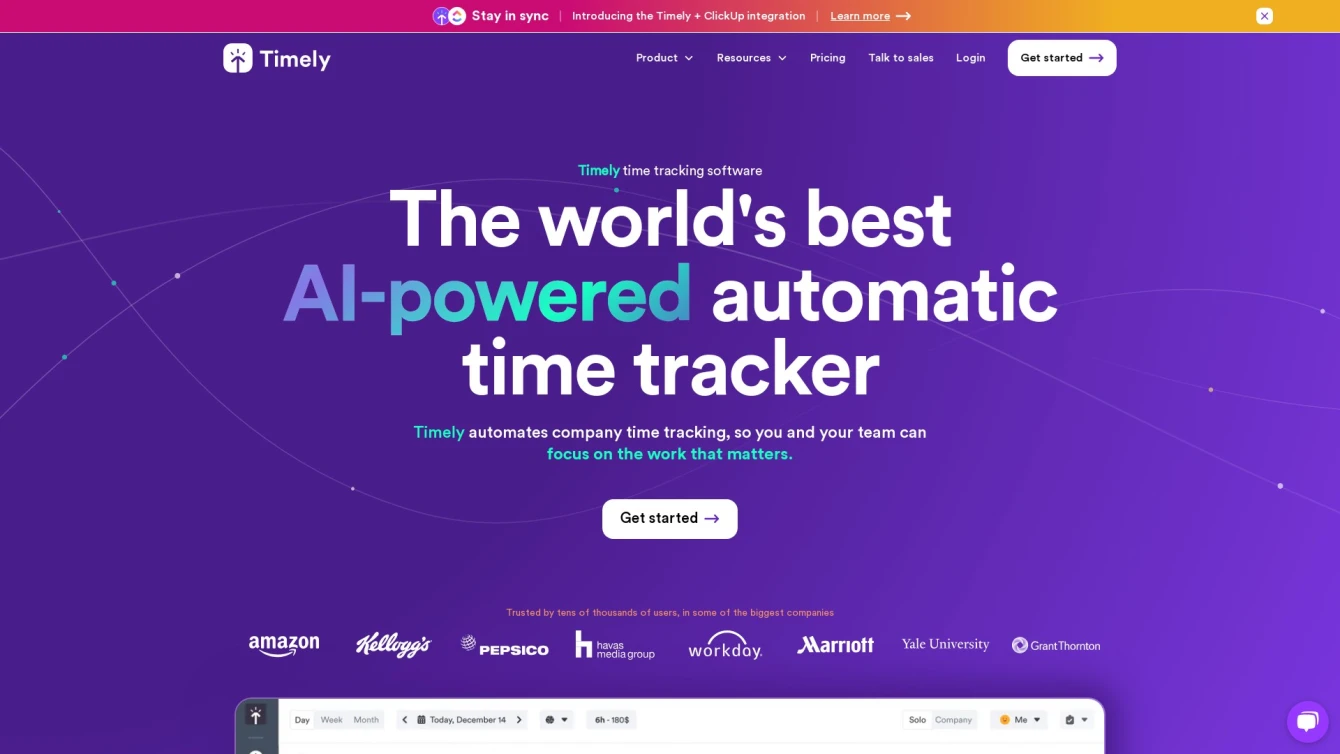 Automate time tracking and enhance productivity with precision.
Product information and features
Introducing the power and versatility of Timely, a cutting-edge AI tool that revolutionizes the way you manage, track, and understand time. This sophisticated tool efficiently automates the process of tracking time spent on a wide array of web and desktop applications, providing a comprehensive and accurate record of your team's activities.
Timelyapp.com goes beyond traditional time tracking, offering real-time feedback on project progress, activities, budgets, and hours. It meticulously records time spent on emails, documents, websites, video calls, and meetings, eliminating the need for manual input and note-taking, and ensuring precise records with minimal effort.
With a key focus on work-life balance, this AI tool provides a detailed overview of your team's workday. It helps you monitor team time, making sure everyone is contributing effectively without being overworked or underworked. The ultimate goal is to ensure all team members maintain a healthy balance while creating value.
Timely is not restricted to a single industry or profession. Its versatile features make it an ideal tool for a wide range of users, including project managers, remote workers, freelancers, and employees across various sectors such as accounting, law, consulting, software, and creative agencies.
Additionally, Timely features a powerful search function, enabling users to easily find and revisit any previously worked on project. Its seamless integration with various popular tools like Asana, Azure AD, Basecamp, GitHub, Gmail, Google Calendar, and Harvest, amplifies its utility and makes it a trusted choice for over 5,000 businesses and numerous users in over 160 countries.
In summary, Timely is a highly effective AI tool that automates time tracking, promotes a balanced work-life, provides real-time feedback on projects, and integrates with multiple applications. With its versatile features, it is an invaluable tool that can help you efficiently manage your time and tasks, no matter your industry or profession.
Tell the world Timely has been featured on NaNAI.tools:
Timely Reviews
What's your experience with Timely?
There are no reviews yet.
Related AI tools to Timely