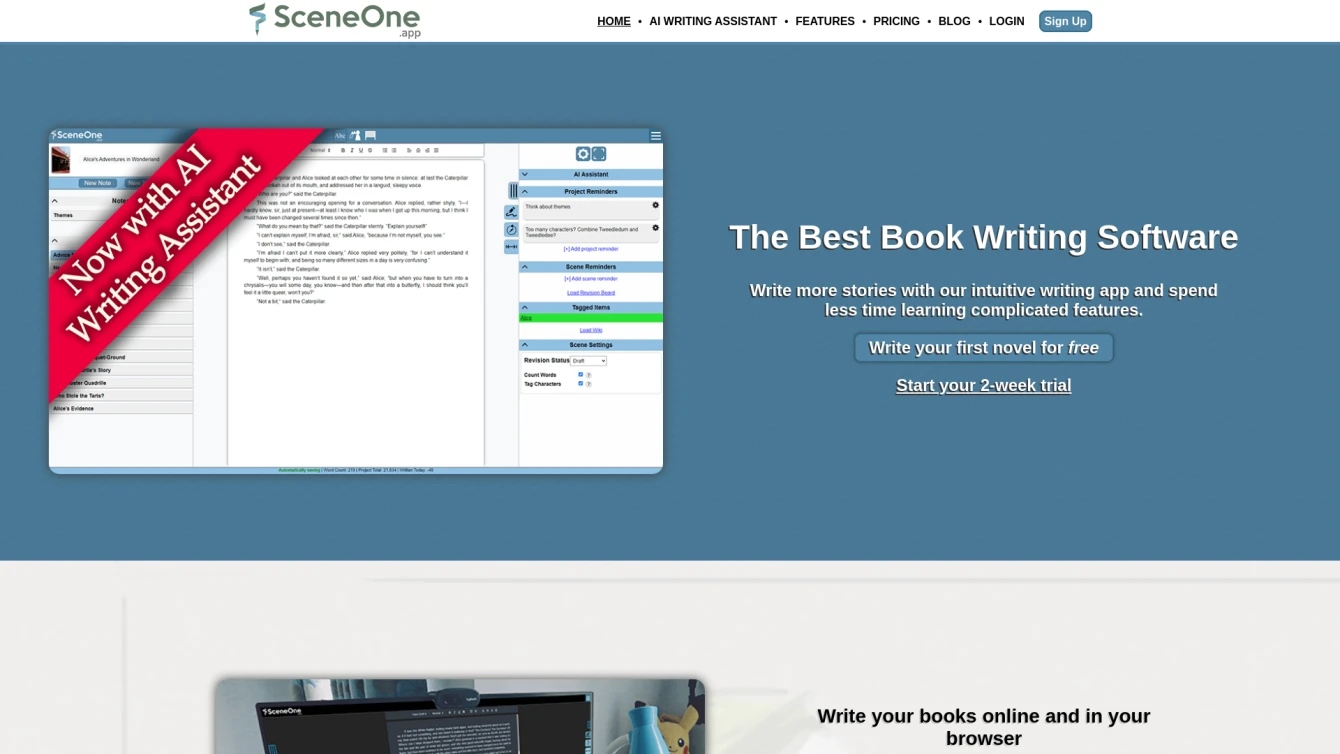 Your All-in-one Platform for Efficient and Creative Writing.
Product information and features
Imagine having the power of an advanced writing suite at your fingertips. Scene One gives you just that. It's an AI tool that provides an excellent platform for crafting compelling stories in any style you desire, accessible from any device with a web browser.
With Scene One, you can create, edit, and manage your content anytime, anywhere, thanks to its secure cloud storage. It comes packed with features that empower you to write efficiently and effectively. For instance, the built-in text editor, word count tracker, and AI Writing Assistant can help fine-tune your writing.
SceneOne.app also includes a customized wiki for your unique needs and a unique feature called Save the Cat! Beat Sheet Manager for better story structuring. Plus, there's a Revision Board, a handy tool for managing notes and reminders.
The platform offers a variety of plans to suit your needs. The free plan lets you write up to 100,000 words and access all standard features for a trial period. But if you're looking for more, you can always upgrade to the Standard, Advanced, or Professional plans. These give you unlimited access to stories and words, more AI assistance, and a monthly AI word allowance of up to 150,000 words.
In summary, Scene One offers an advanced online writing platform that blends traditional features with AI technology. It's ideal for writers seeking to enhance their creativity, manage their work more efficiently, and access their work from anywhere. From its text editor and word count tracker to AI Writing Assistant and Revision Board, SceneOne.app is a comprehensive tool that can transform your writing experience.
Tell the world Scene One has been featured on NaNAI.tools:
Scene One Reviews
What's your experience with Scene One?
There are no reviews yet.
Related AI tools to Scene One