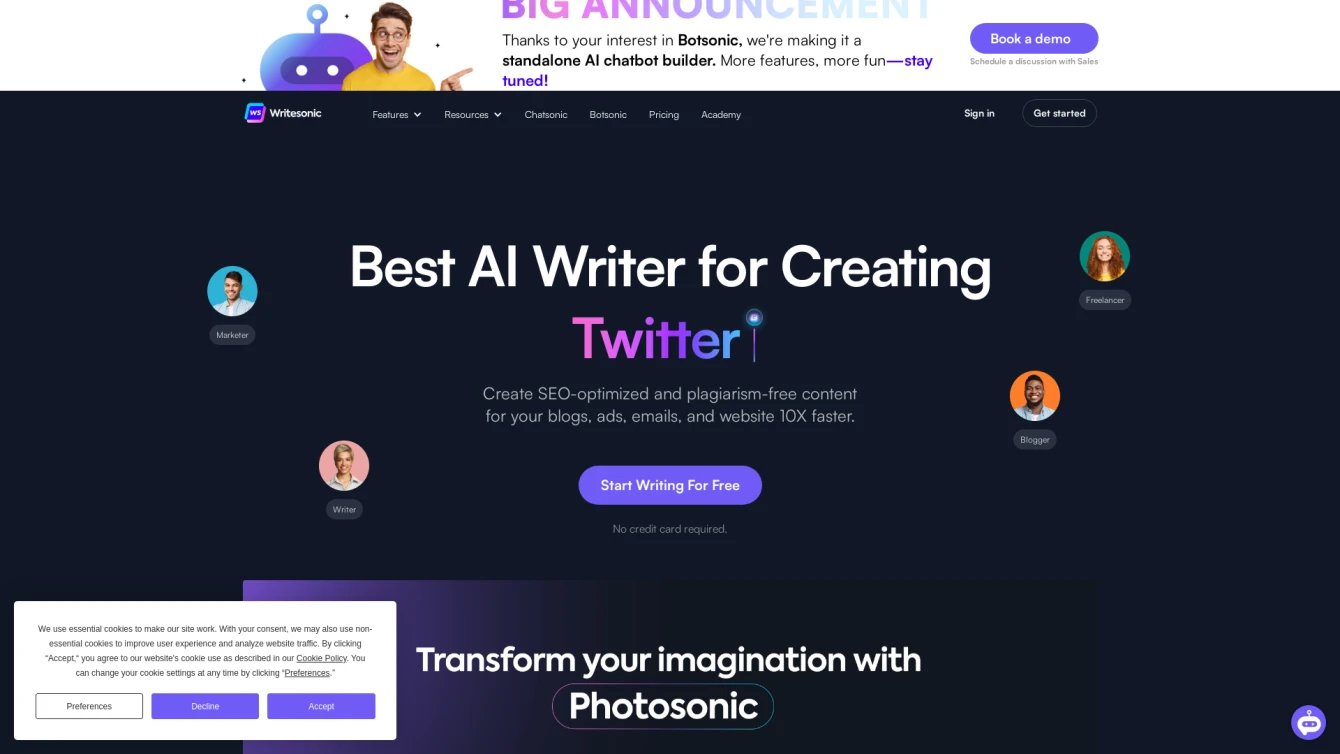 Boost SEO and content creation with AI.
Product information and features
Writesonic is an AI tool designed to revolutionize content creation. It caters to businesses seeking to generate SEO-optimized content swiftly and effortlessly. With Writesonic, users can create a variety of content, ranging from blog posts to Facebook and Google ads, and even Shopify content, all free of charge.
One standout feature of Writesonic is its paraphrasing tool, which can instantly rephrase entire articles. This function is perfect for those looking to present information in a new, unique way while preserving the original meaning. It saves time and aids in avoiding plagiarism. Writesonic.com also pays great attention to user privacy and uses technology to enhance the user experience, not just for tracking and analyzing traffic.
It's important to note that Writesonic uses various types of cookies to ensure a seamless user experience. These include necessary cookies for basic functionality and analytical cookies to measure website performance and understand user behavior. However, the primary focus remains on providing a robust AI-powered content creation platform.
In summary, Writesonic is a powerful AI tool that facilitates businesses in generating diverse types of content. From blog posts to Facebook and Google ads, it offers a comprehensive solution for content creation needs. The inbuilt paraphrasing tool is a unique feature that sets it apart. Writesonic is not just about creating content; it's about creating impact.
Tell the world Writesonic has been featured on NaNAI.tools:
Writesonic Reviews
What's your experience with Writesonic?
There are no reviews yet.
Related AI tools to Writesonic