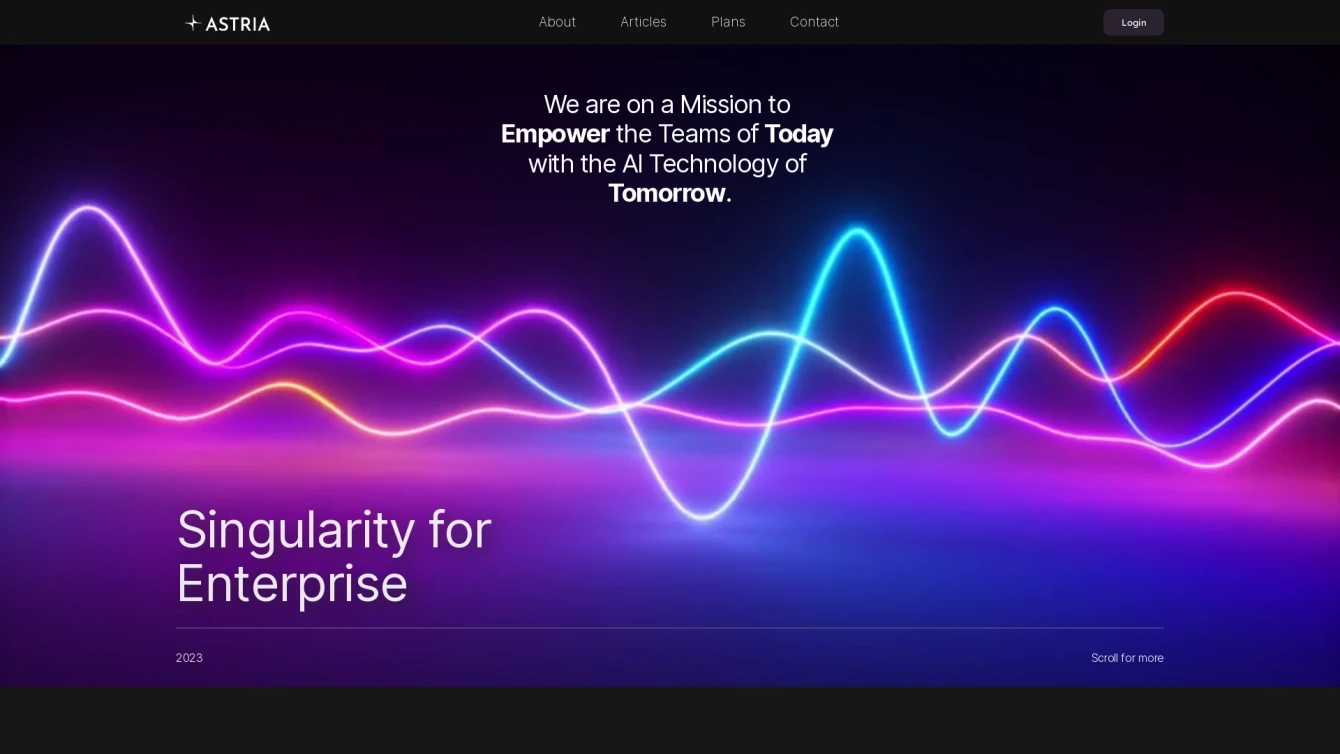 Transforming enterprise operations with personalized AI assistants.
Product information and features
If you're seeking a way to optimize your enterprise operations and boost efficiency, look no further than Astria. This AI tool offers a unique feature: an AI assistant designed specifically for each team member. The main goal of astria.ai is to automate operations and elevate the productivity of your business.
These AI assistants can be fully customized to fit your enterprise requirements and business needs. Everything from the AI's appearance and demeanor to its communication style and distinct personality traits can be tailored to your preferences. This results in an unparalleled digital team member that integrates seamlessly into your team.
Moreover, Astria's suite of AI tools is user-centric, designed to augment your workflow and enhance your overall experience. Whether it's RFP/grant writing and submission, DOD contract management, or AI-powered communications, Astria has you covered. This streamlining of operations leads to more efficient and smooth-running enterprises.
With Astria, you have the capability to create personalized AI team members for roles such as paralegal, recruiter, consultant, and sales force. This not only enhances productivity and accuracy, but also facilitates a more efficient workflow. It's an all-in-one AI solution designed to revolutionize your business. In fact, clients have successfully used its services in film production marketing, legal services, and enterprise marketing.
In the end, Astria ensures compliance, minimizes errors, and secures funding with ease. Having these custom AI team members gives your business a competitive edge and widens opportunities for growth.
To summarize, Astria is a game-changer in the world of enterprise operations. It offers AI tools that automate operations, streamline workflows, and enhance accuracy. With a suite of customized AI assistants, it enhances productivity and gives your business the competitive edge it needs to thrive in today's market.
Tell the world Astria has been featured on NaNAI.tools:
Astria Reviews
What's your experience with Astria?
There are no reviews yet.
Related AI tools to Astria