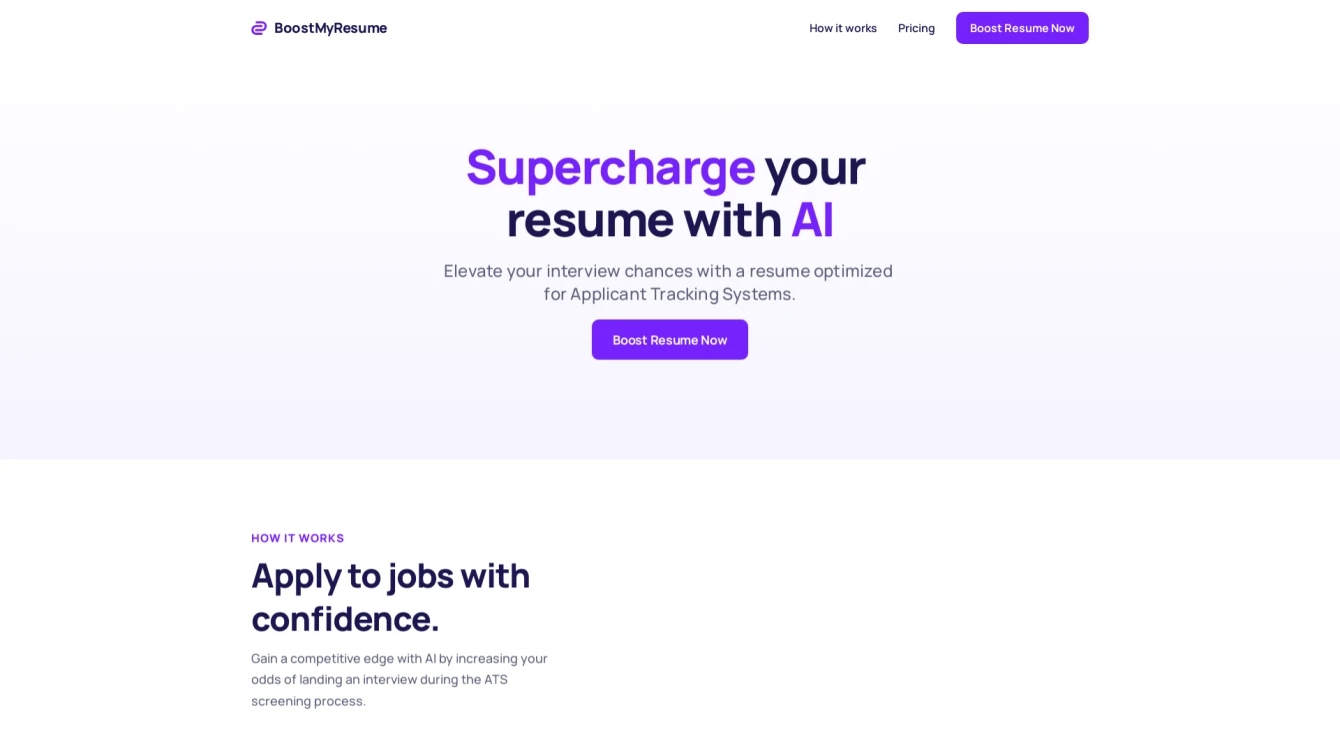 Optimize your resume for ATS with AI-powered insights.
Product information and features
Looking to enhance your resume and secure more job interviews? The BoostMyResume AI tool is your go-to solution. Designed to optimize your resume for Applicant Tracking Systems (ATS), a common tool used by employers to manage job applications, it provides an edge in your job hunt.
BoostMyResume conducts a detailed relevancy analysis, comparing your resume content with the requirements of the job posting. It then calculates a relevancy score, giving you feedback on how well your resume aligns with the job you're eyeing. This AI tool then provides you with actionable insights and suggestions to improve your score.
Using the recommendations given by BoostMyResume, you can make precise adjustments to your resume quickly, allowing it to be tailored for each job application. In doing so, it gives you a competitive edge during the ATS screening process, raising your odds of being selected for an interview.
Apply to jobs confidently, knowing your resume meets the specific criteria of the position. BoostMyResume.com is an essential tool for job seekers, simplifying the complexities of ATS and effectively optimizing resumes.
In summary, BoostMyResume's main features include relevancy analysis and AI-powered recommendations. It's a tool designed to help job seekers optimize their resumes for ATS, providing them with a competitive edge in the job market. By using this tool, you can apply for jobs with a resume specifically tailored to meet the criteria of the position, increasing your chances of being selected for an interview.
Tell the world BoostMyResume has been featured on NaNAI.tools:
BoostMyResume Reviews
What's your experience with BoostMyResume?
There are no reviews yet.
Related AI tools to BoostMyResume