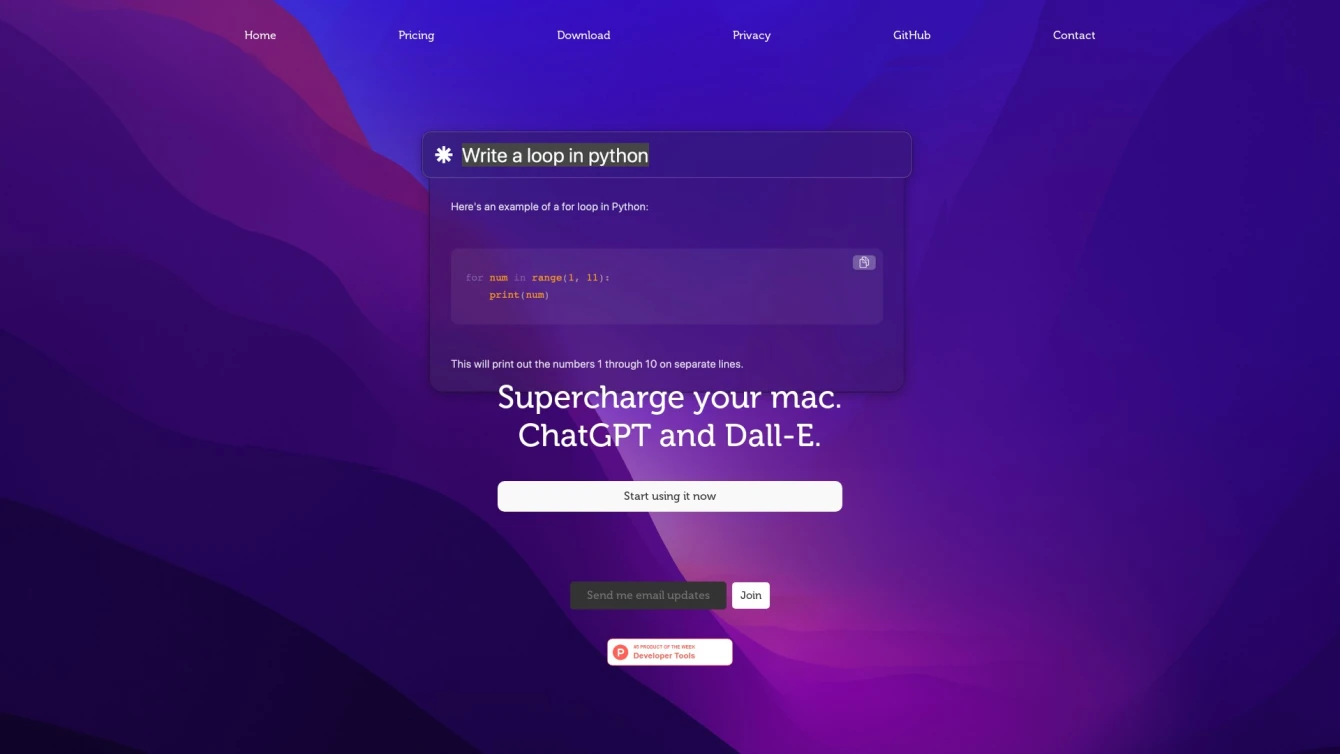 Supercharge your MacOS experience with an AI-powered assistant.
Product information and features
Looking for an AI tool that can enhance your MacOS experience? Look no further than Chaibar.ai. This innovative AI assistant combines two exceptional technologies, ChatGPT and Dall-E, to provide a practical and efficient solution for various computer tasks. Whether you need to send emails, create documents, schedule appointments, or browse the internet, Chaibar.ai is there to help.
ChatGPT, an open-source AI model developed by OpenAI, specializes in understanding complex natural language queries and generating human-like responses. On the other hand, Dall-E is an AI model that employs a trained neural network to generate images from textual descriptions. Together, these two technologies fuel Chaibar.ai's efficiency and versatility in handling a wide array of computer tasks.
Chaibar.ai respects its users' privacy and includes a comprehensive privacy policy on chaibar.ai. This AI tool is available for MacOS and can be downloaded either directly from the website or via the GitHub repository.
In summary, Chaibar.ai is a groundbreaking AI assistant that enhances productivity and efficiency on MacOS. By utilizing ChatGPT and Dall-E, it offers a unique and versatile solution to fulfill user needs. Whether you're managing daily tasks or tackling complex projects, this tool can help you streamline your processes and increase your productivity.
Tell the world Chai has been featured on NaNAI.tools:
Chai Reviews
What's your experience with Chai?
There are no reviews yet.