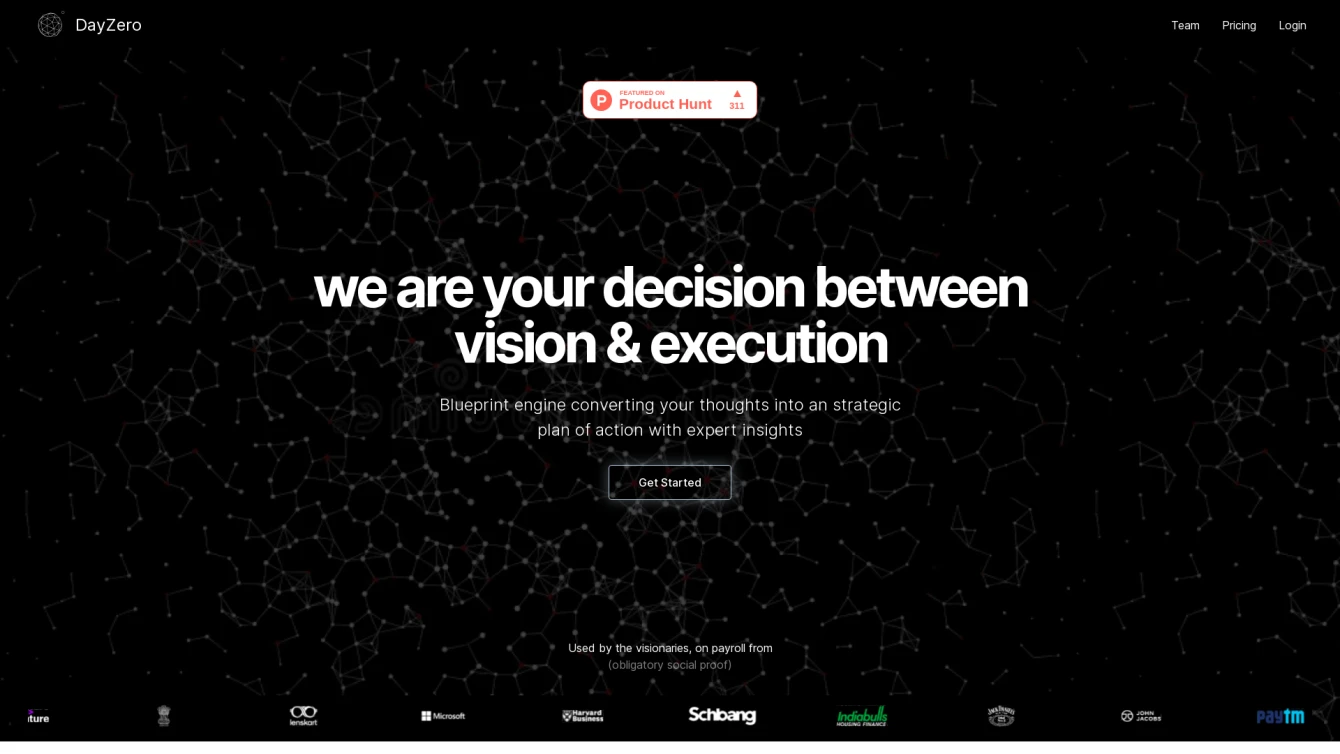 Transforming Ideas into Actionable Plans Swiftly.
Product information and features
Immerse yourself in the innovative world of DayZero, an AI tool specifically created to assist individuals and enterprises in constructing and promoting their unique brands and startups. The appeal of DayZero lies in its promise to deliver a practical action plan in mere minutes, offering a swift yet efficient solution for those seeking fast results.
DayZero's AI engine is engineered to transform your ideas into an action-focused plan within just six minutes. This means you have the ability to rapidly draft your strategies and establish attainable objectives, all while saving valuable time normally spent on extensive planning.
DayZero is directed at those eager to create and promote their brands and startups, and it takes pride in its capacity to expedite the transition from brainstorming to execution.
To get started with DayZero, you simply create an account or log in using your Google account, and then you can start devising your plans. DayZero, in essence, aims to streamline the often complex process of planning and implementing a successful brand or startup. This makes it a potentially invaluable resource for entrepreneurs or marketers who need to operate swiftly and proficiently.
In conclusion, DayZero is an AI tool that revolutionizes the way you plan and execute your brand or startup strategies. With its main features being rapid planning, easy goal setting, and efficient execution, it has a wide range of use cases from individual entrepreneurs to large enterprises. By utilizing DayZero, you can transform your ideas into reality, thus making your journey smoother and more efficient.
Tell the world Dayzero has been featured on NaNAI.tools:
Dayzero Reviews
What's your experience with Dayzero?
There are no reviews yet.
Related AI tools to Dayzero