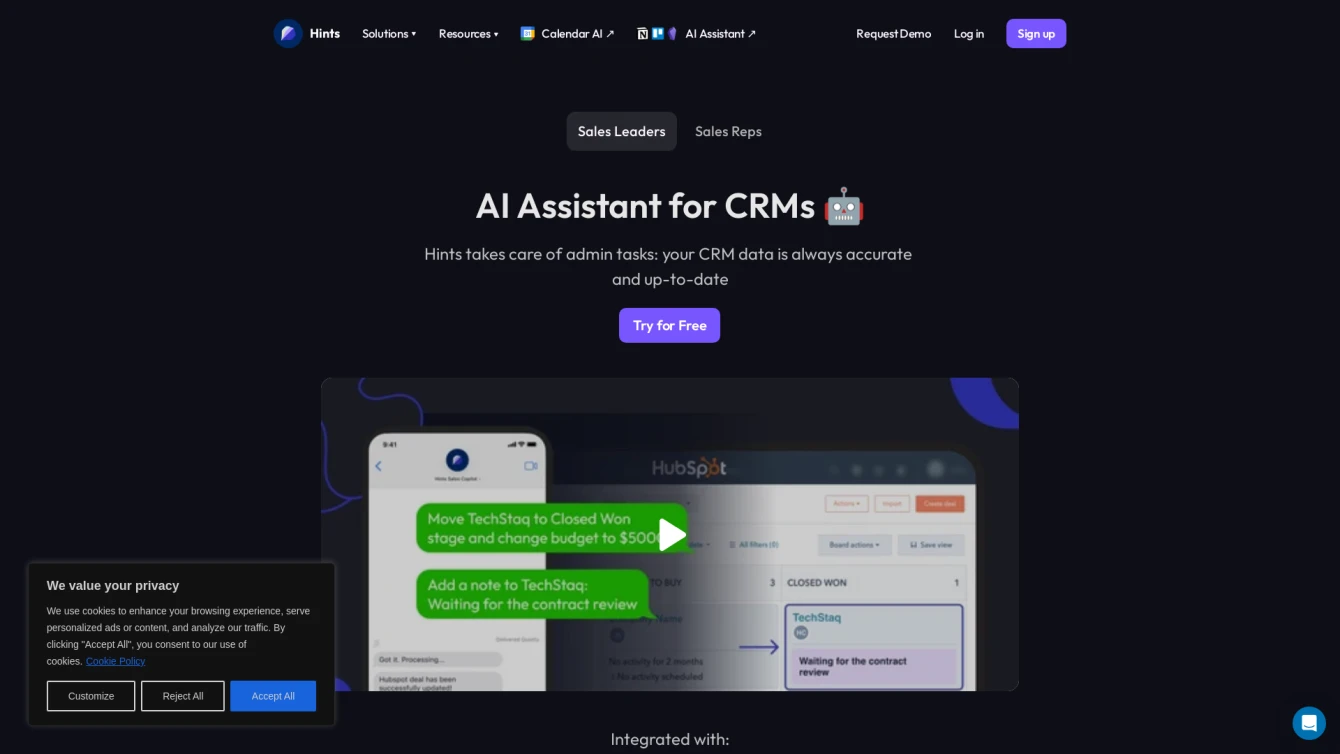 Managing tasks and personal life, all in one AI-powered interface.
Product information and features
Immerse yourself in a productivity experience like no other with Hints, an AI tool that seamlessly integrates with a wide range of services to facilitate task, note, deal, and calendar management. It isn't limited to a single platform, but it extends its reach to popular services such as Notion, Obsidian, Trello, ClickUp, Hubspot, Pipedrive, Google Calendar, and Jira.
Interestingly, Hints is conveniently accessible through your favorite chat platforms, including Telegram, WhatsApp, and even SMS. It even supports voice messages, adding another layer of ease to your task management process.
By marrying these diverse services, Hints transforms the way you manage your professional and personal life. It does so by creating, updating, and pulling data from the appropriate places, all while you are on the go. This AI tool is not just about managing tasks; it's about enriching your life with organized efficiency.
The application of Hints spans various domains, including project management, sales and CRM management, note-taking and knowledge management, and personal organization. By harnessing the power of AI and integrations with mainstream services, Hints aims to revolutionize your workflows.
Experience the benefits of Hints today by initiating a conversation with it on Telegram @hints_app_bot. You can also enjoy an additional one-month free trial with the coupon code 'AIforThat'.
In essence, Hints is a tool that integrates task management and personal organization with AI, making it possible to manage numerous aspects of your life from a single interface. Its powerful integrations and AI-driven functionality make it a valuable tool for anyone looking to streamline their workflows and improve their productivity.
Tell the world Hints has been featured on NaNAI.tools:
Hints Reviews
What's your experience with Hints?
There are no reviews yet.
Related AI tools to Hints