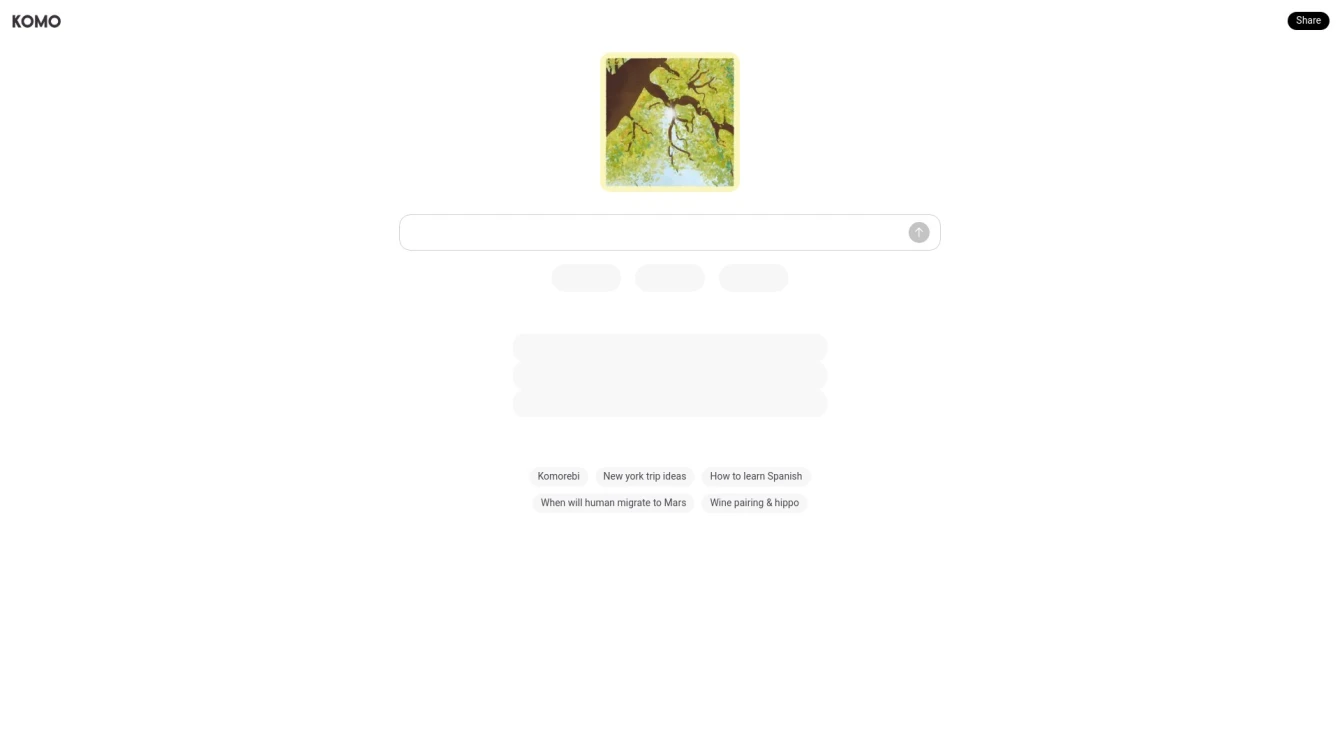 Explore, Chat, and Search with the power of AI.
Product information and features
Enter the world of Komo AI, an AI tool that powers a search engine, offering quick, ad-free, and private search experiences. With this tool from komo.ai, you will be able to discover and learn like never before.
The tool is segmented into three primary features. The Chat feature is designed to spark intellectual debates, brainstorming sessions, or deep dives into any topic of interest. It's an ideal environment to bounce ideas around and discuss intriguing subjects.
Next up is the Explore feature. This is your window to the community's pulse, letting you see what topics are trending or generating buzz. It's a great way to stay updated and connected with the current discourse.
Lastly, we have the Search feature. It's like having an encyclopedia at your fingertips. Whether you're exploring 'Komorebi', seeking ideas for a New York trip, learning Spanish, or curious about the potential human migration to Mars, this feature has you covered. It's also the perfect place to find resources, get quick answers, and even discover the unusual, like 'Wine pairing & hippo'.
In summary, Komo AI provides an engaging, efficient, and private way to find answers and explore topics of interest. Its unique features make it more than just a search tool, transforming it into a platform for discovery, learning, and connection. Whether it's for personal use, academic research, or just satisfying your curiosity, this AI tool is an asset in your search journey.
Tell the world Komo AI has been featured on NaNAI.tools:
Komo AI Reviews
What's your experience with Komo AI?
There are no reviews yet.
Related AI tools to Komo AI