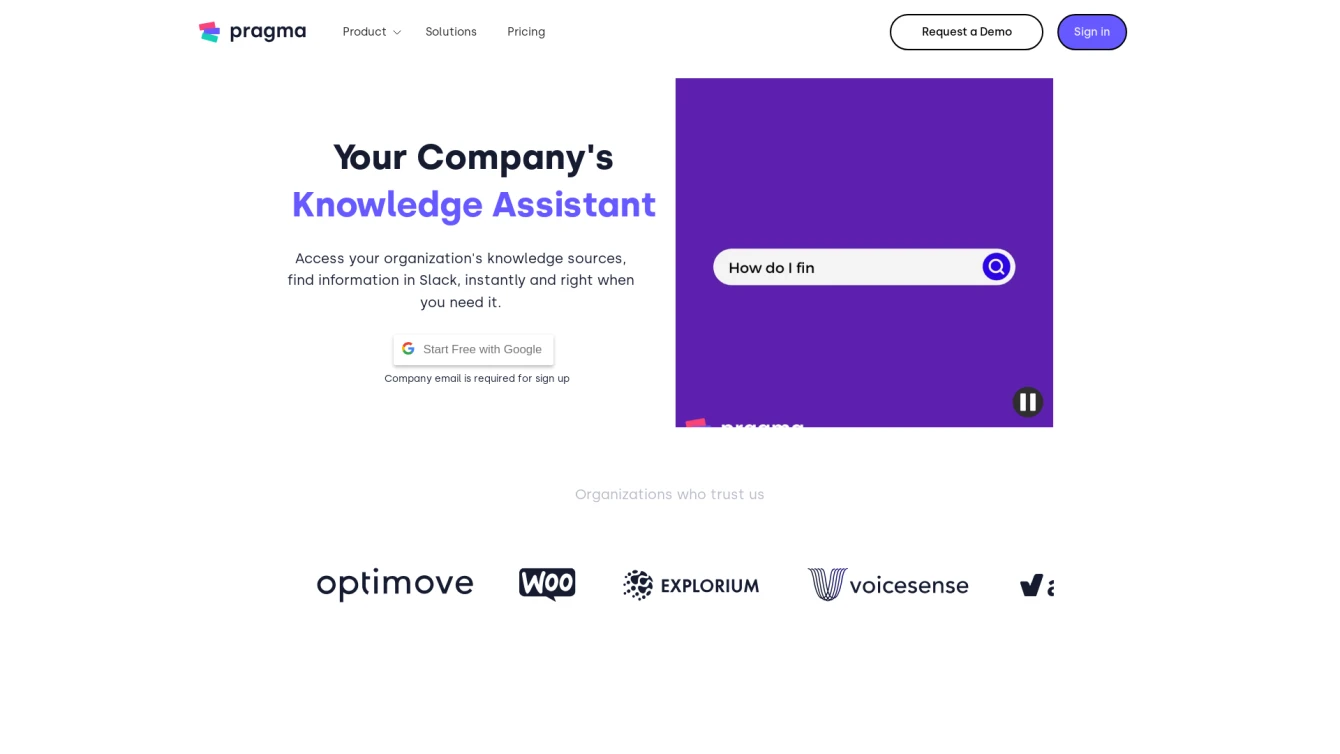 Revolutionizing Knowledge Management for Enhanced Productivity.
Product information and features
Introducing Pragma, an AI tool designed to revolutionize the way organizations discover, share and manage knowledge. The tool integrates with various renowned platforms like Google Drive, Notion, Intercom, and Salesforce, providing seamless access to information and fostering effortless collaboration.
Pragmatics.ai accelerates your knowledge access by offering auto-suggested answers right within Slack. The Chrome Extension feature further ensures that crucial information is just a click away, even within Gmail. This direct access to knowledge sources empowers users to get the information they need promptly and efficiently.
Additionally, Pragma presents a unique chat interface that offers instant, direct responses to customer inquiries. The tool also enables users to create, capture, and verify frequently asked questions, thereby driving learning and establishing best business practices.
Emphasizing on secure collaboration, Pragma offers integrations with personalized privacy options, ensuring your team works together securely. The tool's continuous updates and validated knowledge help to eliminate outdated or missing information, significantly boosting productivity.
In summary, Pragma is an invaluable AI tool that offers a comprehensive solution for knowledge management. From seamless integration with popular platforms to efficient knowledge discovery and sharing, it caters to a wide range of use cases. Whether it's enhancing collaboration, facilitating learning, or improving productivity, Pragma has got you covered.
Tell the world Pragma has been featured on NaNAI.tools:
Pragma Reviews
What's your experience with Pragma?
There are no reviews yet.
Related AI tools to Pragma