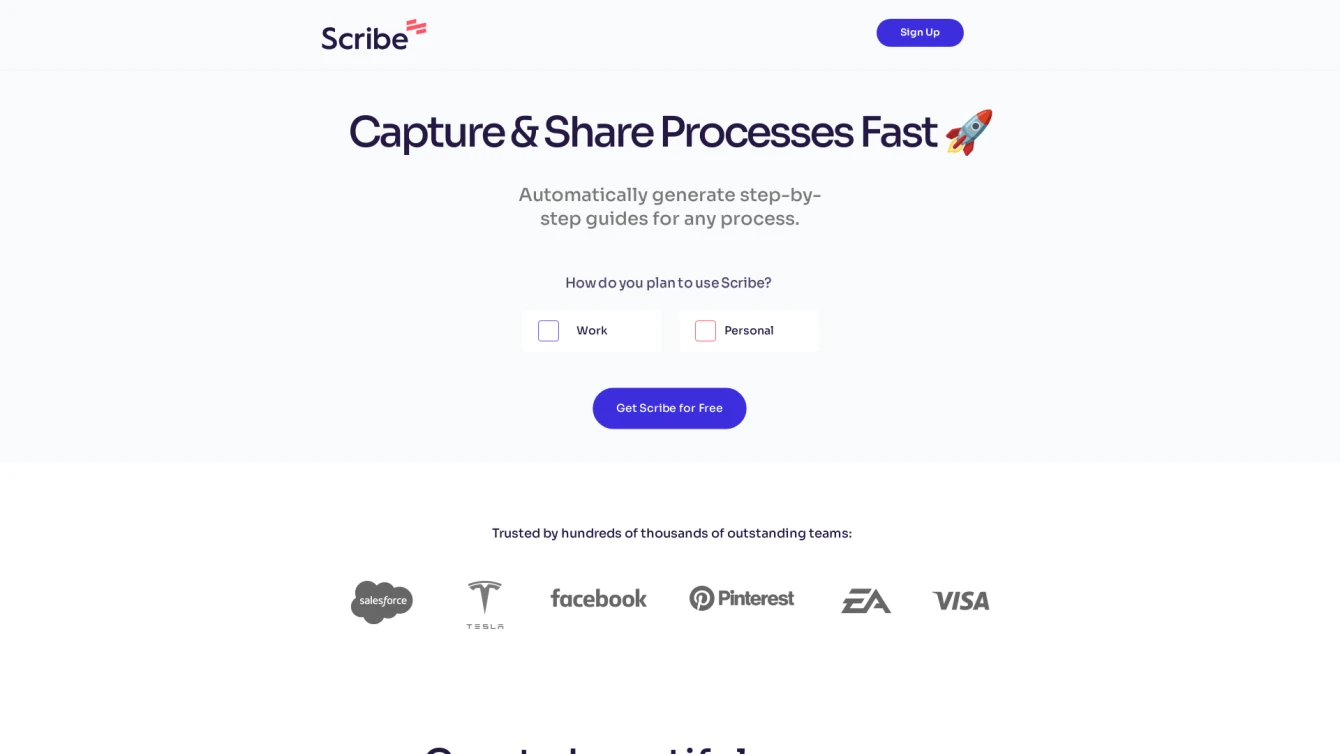 Transforming processes into easy-to-follow visual guides.
Product information and features
Looking for a way to simplify complex processes? Scribe, an AI tool, could be your answer. This innovative solution translates any process into a straightforward visual guide. You can record a process with Scribe, and it will generate a comprehensive how-to manual, complete with screenshots, click-through instructions, and more.
With Scribe's interactive interface, you can add custom details, annotations, and even branding elements to your guides. Once you've fine-tuned your guide, you can share it via a URL link, embed it into other tools or wikis, export it to Confluence, or even save it as a PDF document. Scribe works seamlessly with popular web browsers like Chrome and Edge, and is also compatible with desktop platforms.
scribe.com lets you document processes up to 15 times quicker, potentially boosting team productivity by 25%. It's a tool that's utilized across various departments - operations, customer support, sales, human resources, and IT, to name a few. From onboarding new employees to building training materials and creating SOPs, Scribe is versatile and user-friendly.
With its simple yet efficient approach, Scribe has won the hearts of hundreds of thousands of teams. It offers a free version, with additional premium features available for enterprise users.
To ensure users get the most out of the tool, Scribe offers a variety of resources such as product demos, customer testimonials, and helpful ebooks.
In summary, Scribe is an AI tool that transforms any process into an easy-to-follow visual guide. It's ideal for creating training materials, onboarding new hires, and more. By integrating with web browsers and desktop platforms, it offers versatility and efficiency, helping teams save time and increase productivity.
Tell the world Scribe has been featured on NaNAI.tools:
Scribe Reviews
What's your experience with Scribe?
There are no reviews yet.
Related AI tools to Scribe