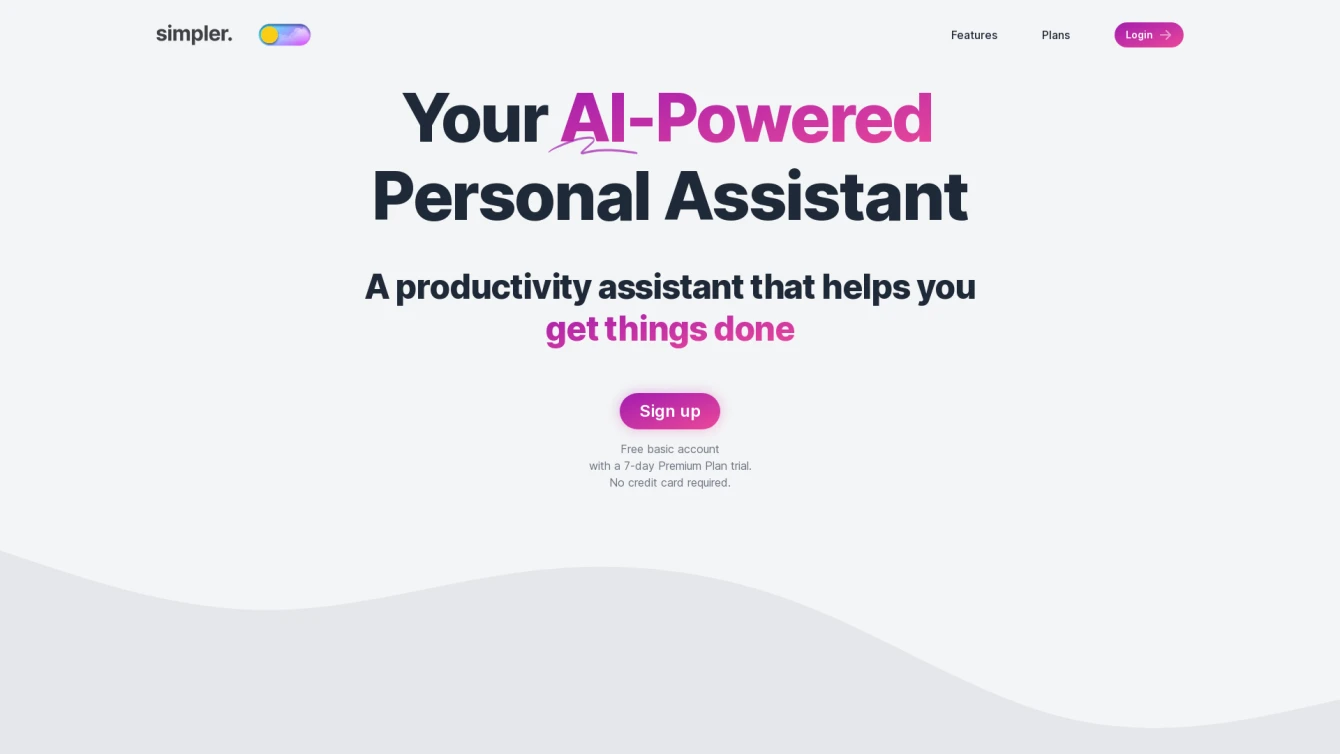 Simplifying task management and productivity through AI.
Product information and features
Experience the power of AI in boosting your productivity with Simpler. This AI tool is specifically designed to assist you in organizing and prioritizing tasks. Its sleek user interface, coupled with sophisticated AI-driven computations, enables you to identify critical tasks and prioritize them efficiently.
Even without an internet connection, Simpler doesn't compromise on speed. It provides you with the convenience of creating shared lists, making the task of collaborating with your colleagues or partners seamless. The app ensures your peace of mind by incorporating secure authentication and employing 256-bit AES encryption, thus offering a safe haven for your personal information.
Simpler.com presents you with a free version that offers limited prioritization and focus mode. However, for an enhanced experience, you can acquire the lifetime version at $14.95. This package comes with round-the-clock customer support, complimentary upgrades, and a 30-day money-back guarantee, ensuring absolute value for your investment.
The developers at Simpler are constantly working on refining this AI productivity assistant to make your life easier. Users across the globe have appreciated the app for its simplicity, speed, and the AI's proficiency in prioritizing important tasks.
In conclusion, Simpler is an innovative AI tool that aims to assist you in focusing on the crucial aspects by efficiently organizing and prioritizing your daily tasks. Its main features include AI-driven task prioritization, offline functionality, shared lists for easy collaboration, and top-notch security measures. Whether you're a busy professional trying to juggle multiple tasks or a student trying to manage your studies, Simpler can make your life significantly easier.
Tell the world Simpler has been featured on NaNAI.tools:
Simpler Reviews
What's your experience with Simpler?
There are no reviews yet.
Related AI tools to Simpler