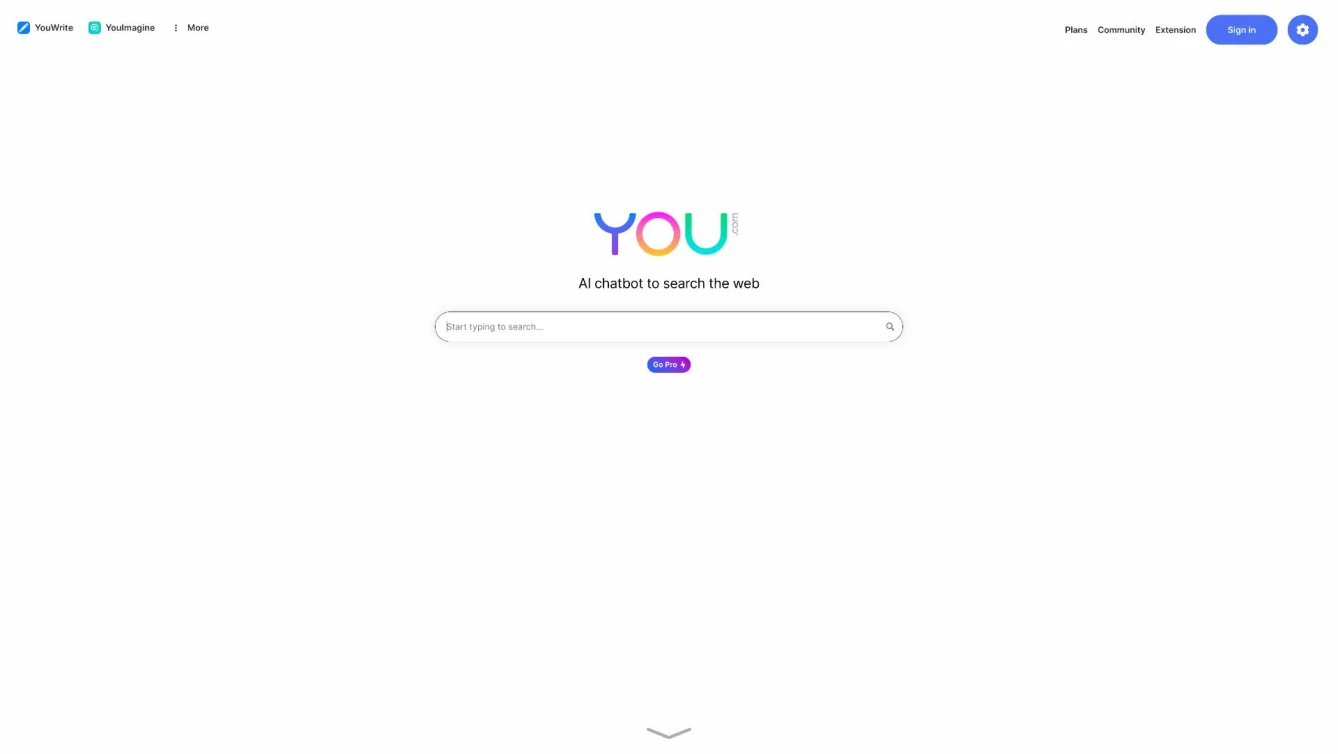 Revolutionizing online search with personalization, AI, and privacy.
Product information and features
You.com is an AI tool that redefines the way you search and discover content online. It offers a personalized and efficient experience, fuelled by artificial intelligence. The interface is multi-dimensional, supporting both horizontal and vertical scrolling which allows you to explore more content in less time.
You.com gives you the flexibility to customize your search experience further by integrating with over 150 apps, including well-known platforms such as Amazon, Twitter, and StackOverflow. It's not just a search engine; it's a comprehensive tool equipped with different features to cater to diverse user needs.
YouChat is a feature that allows you to interact with the search engine to get quick and accurate answers to your queries. YouCode is a dedicated search tool for developers, enabling them to work faster and more efficiently. YouWrite is an AI-powered feature designed to help you write high-quality content, be it blogs, emails, or social media posts. And with YouImagine, you can discover and create stunning images with the help of AI.
You.com doesn't just offer personalized search; it also ensures your privacy. With an ad-free interface and no tracking, it's a perfect fit for those who prioritize their privacy. Plus, you have the option to switch to a private mode and use a moderate safe search feature for a more customized experience.
You.com is available on both desktop and mobile platforms, making it a versatile choice for users who are always on the move. In short, You.com is a comprehensive AI tool that offers a personalized and secure search experience, integrates with multiple apps, and comes with additional features to enhance your productivity and creativity.
Tell the world You has been featured on NaNAI.tools:
You Reviews
What's your experience with You?
There are no reviews yet.